Winter Linseed Monitor Farm 2022 - NJ & CV Turner
April / May
The crop has finished flowering as we head towards the end of May. All fertiliser has gone on and a late flowering fungicide will be applied when conditions allow.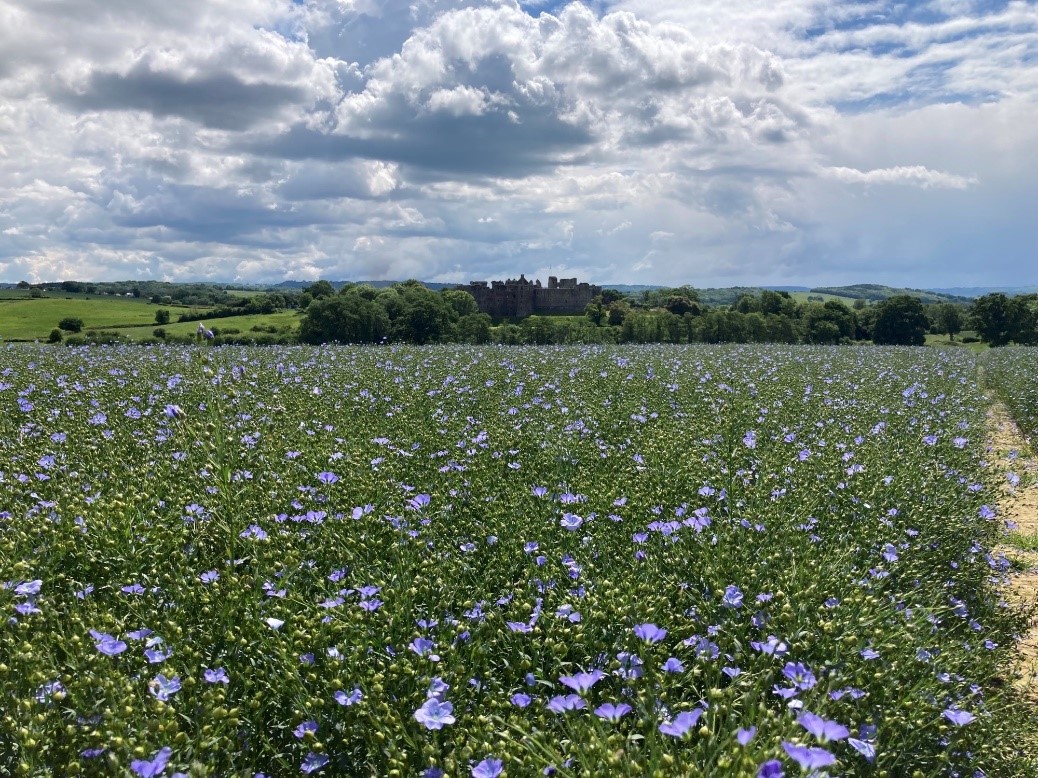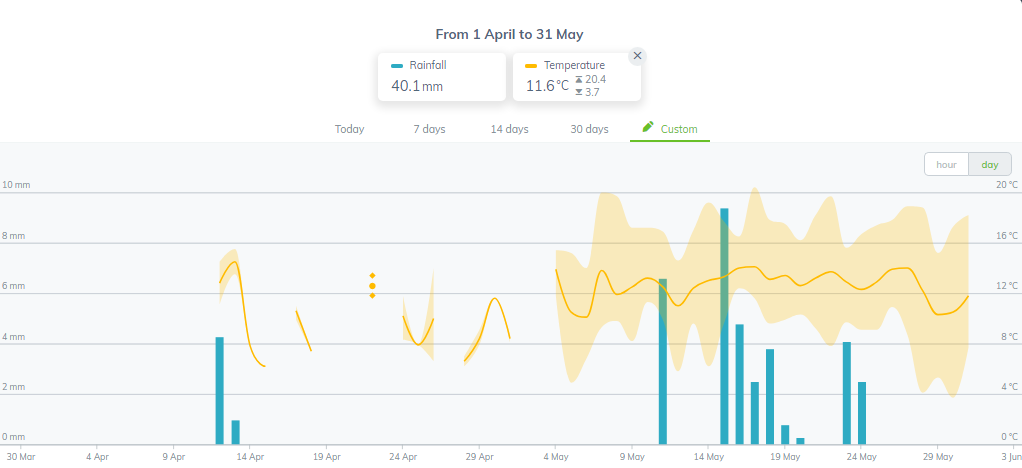 February / March
The crop has come on well and is now nearing the end of stem extension. Due to the late drilling there have been few herbicides, with a pre-em for broad-leaf weeds and Centurion max on the autumn. A fungicide will be applied as a PGR.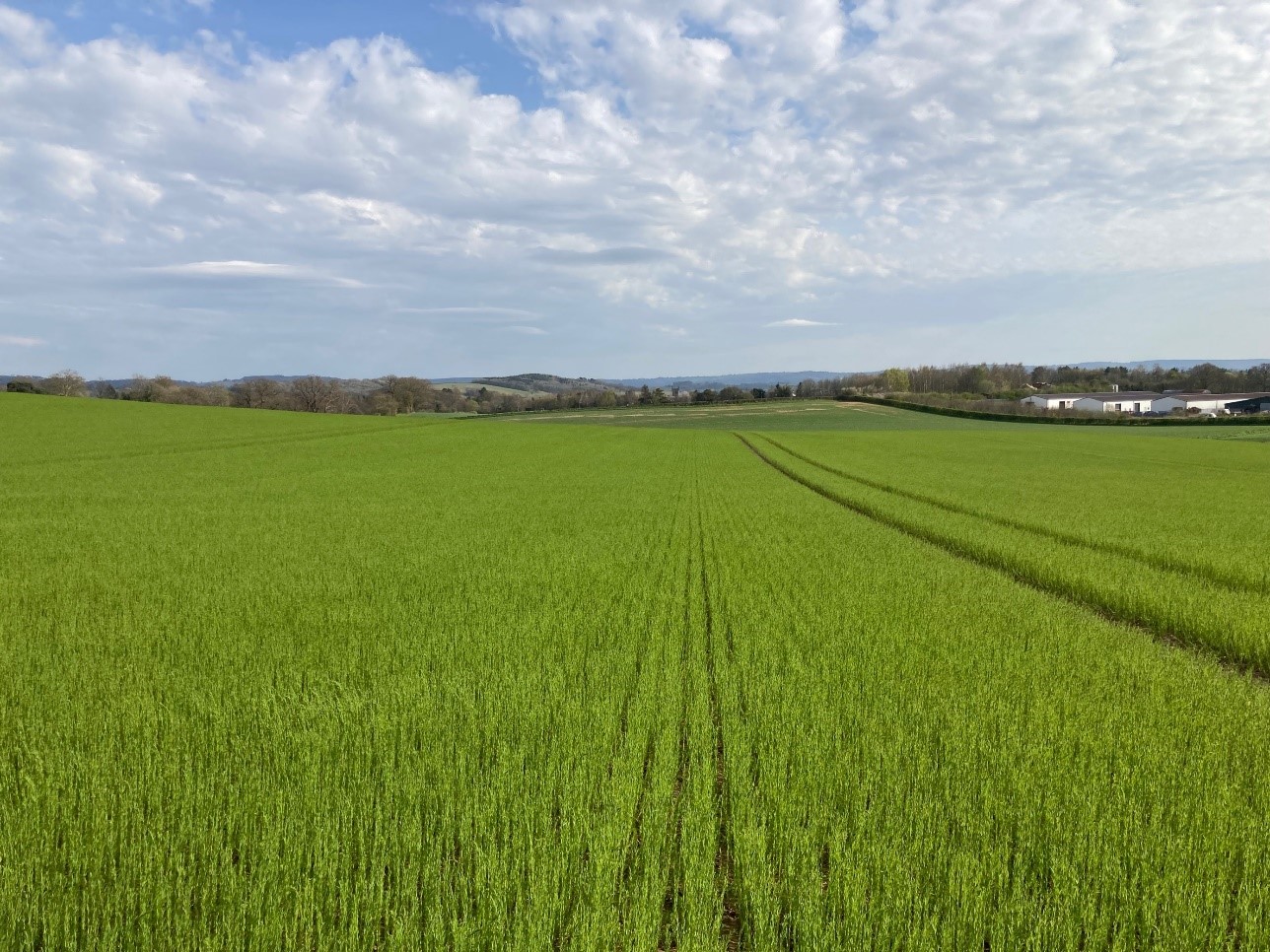 November / December
The linseed has continued to grow nicely into winter, the relatively mild weather has helped the crop to grow. Thus far the crop has continued clean of weeds, thanks to the later drill date of October. A fungicide was applied on the 24th of November to keep the linseed clean over winter.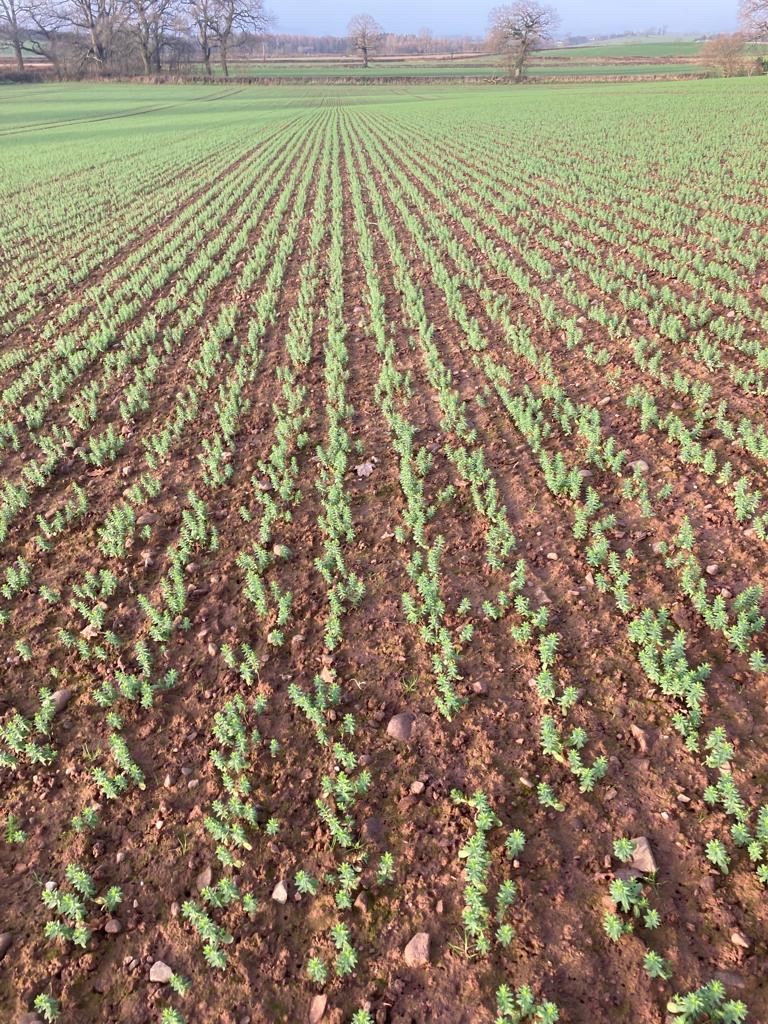 Image: Winter Linseed, Alpaga emerged well
In November- December rain continued to fall with 73.2mm of rain recorded and average temperatures have fluctuated over December but are currently averaging 7.6 °C (see Sencrop weather data below).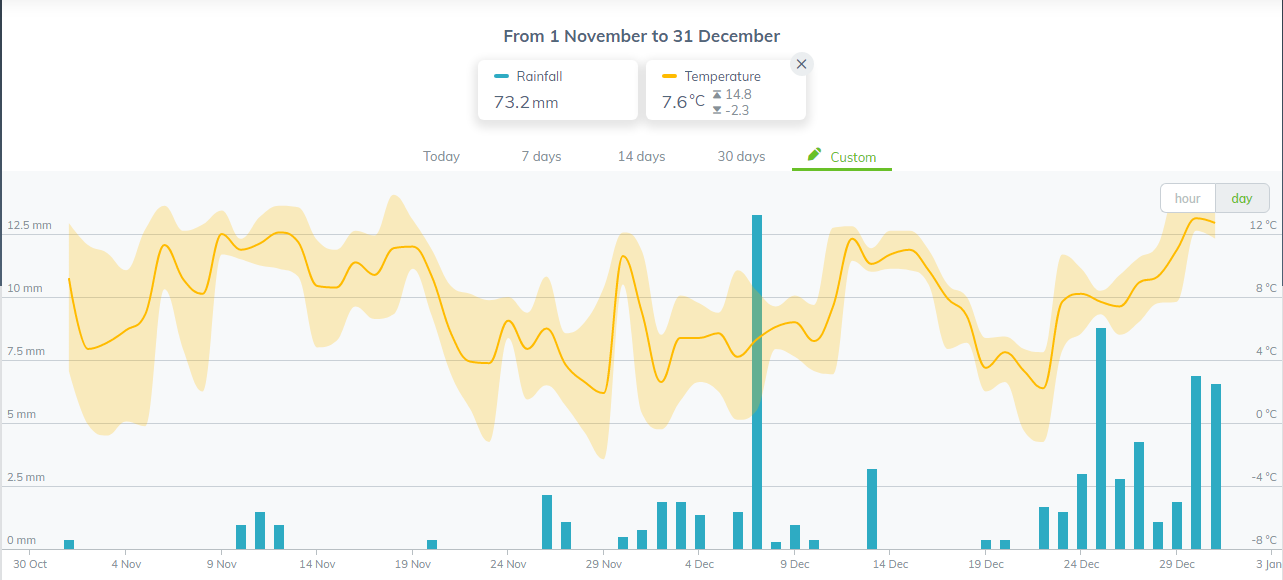 October / November
The Linseed was drilled later than normal this year, into early October. Plants are emerging well and the true leaves are emerging. One of the benefits of late drilling is the crop is clean, with so far very few volunteer cereals or grass weeds coming through. A pre-emergence spray of Callisto has been used and it is reassuring to see the volunteer rape looking unhealthy.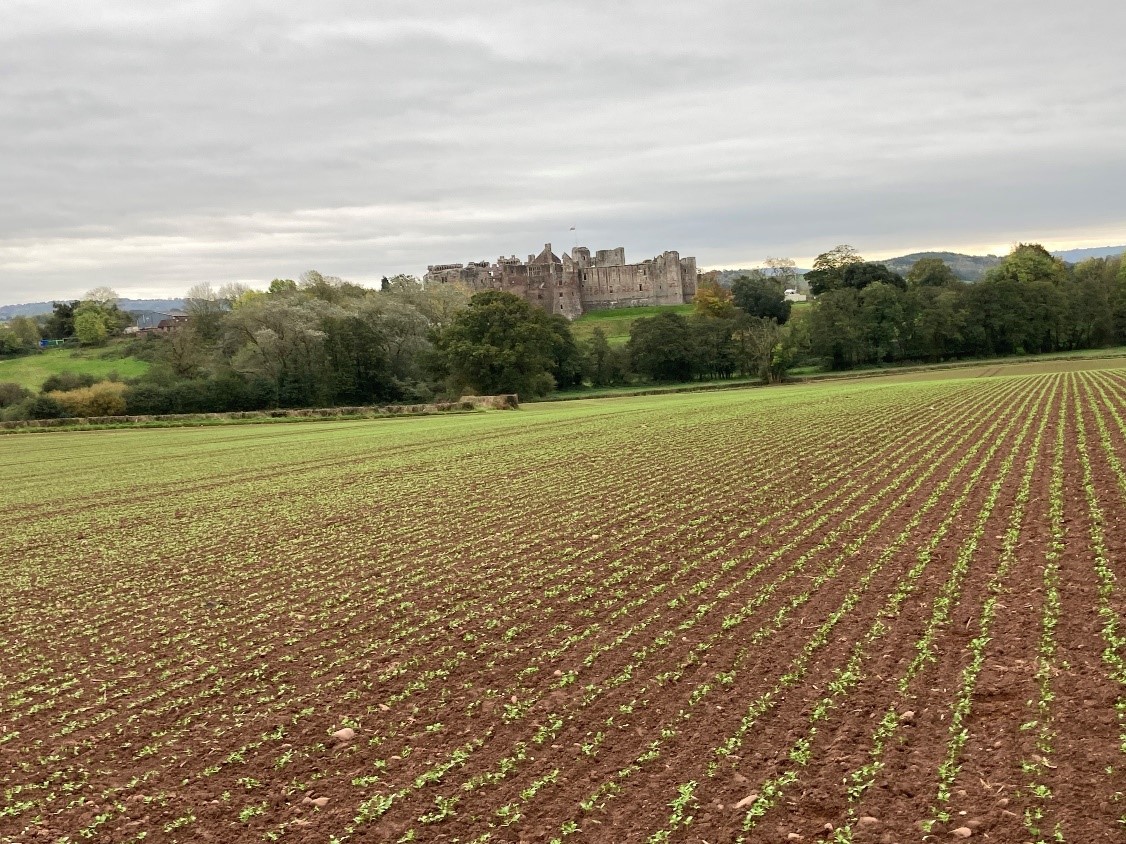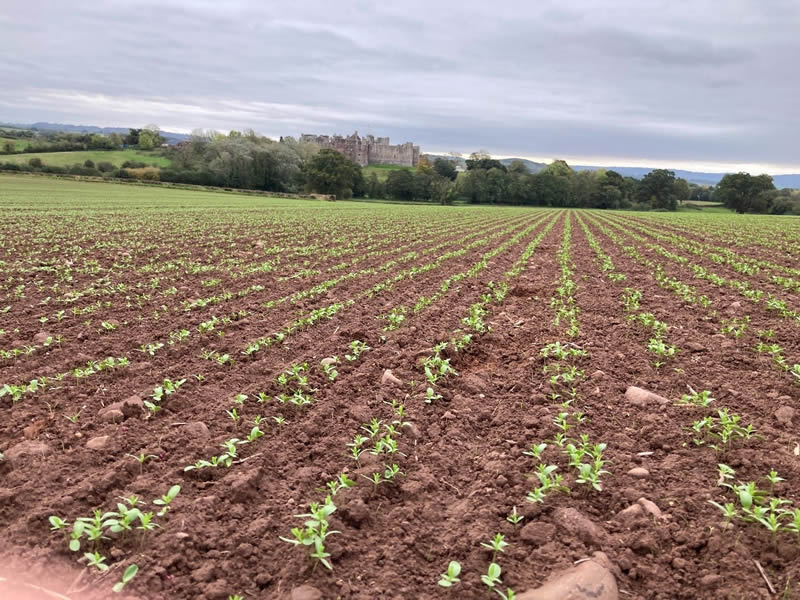 In October the needed rain arrived with 95.5mm of rain recorded and average temperatures have kept soils warm are currently averaging 12.5 °C (see Sencrop weather data below).