Latest News
"Fields of Sapphire" - Linseed Article in CPM Magazine, September 2022
Published: Monday, 26 September 2022 16:03
Earlier in 2022, it looked like oilseed rape might have been making somewhat of a comeback, but the summer heatwave and subsequent drought has meant ground conditions have been less than ideal for drilling in August. So maybe it's time to take another look at linseed and its potential as an alternative break crop.
(Click on the image below to open the link)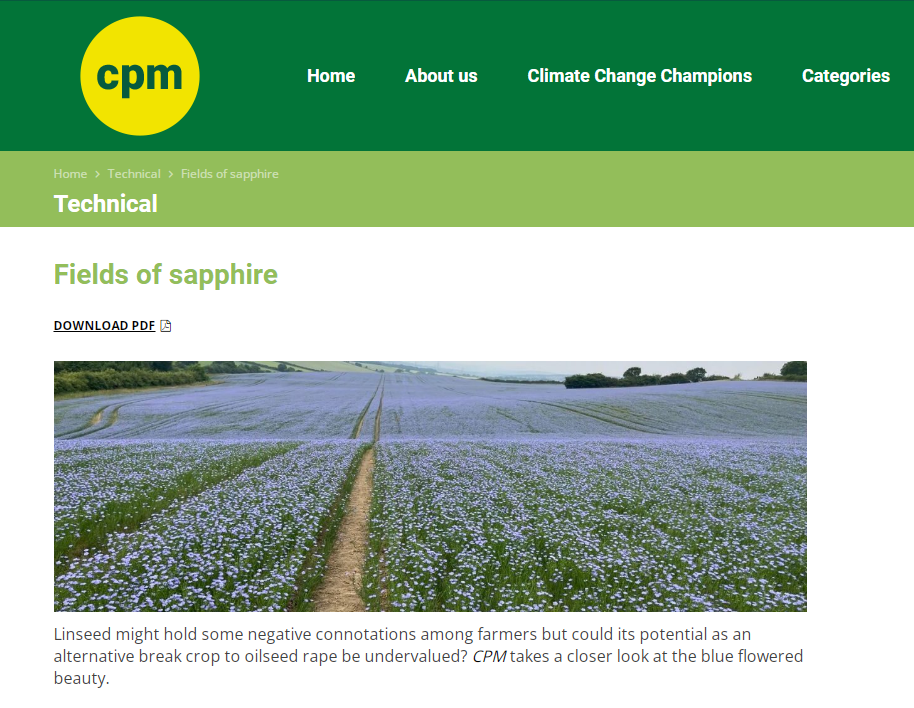 Cefetra / Premium Crops Featured in South East Farmer Magazine
Published: Tuesday, 22 March 2022 09:49
Cefetra / Premium Crops are featured in multi-page article in the March 2022 edition of South East Farmer magazine....