Spring Linseed Trials 2021
For spring 2021 Premium Crops have commissioned 5 trial locations across the main spring linseed growing areas and hosted by a range of third party trial operastors e.g. NIAB-TAG, Envirofield, Elsoms and Rothamsted Research.
Two of the trial locations host our full range of pre-NL candidates supplied by collaborating plant breeders who want their material tested in UK conditions before making a final decision to promote the top performing lines into official UK Registration. Alongside these candidates and at all of the other locations we are testing our current commercially available and 'near market' varieties for detailed yield & quality performance evaluation and to capture key agronomic characteristics, including a high, medium and low sowing rate assessment.
The five locations for this year are...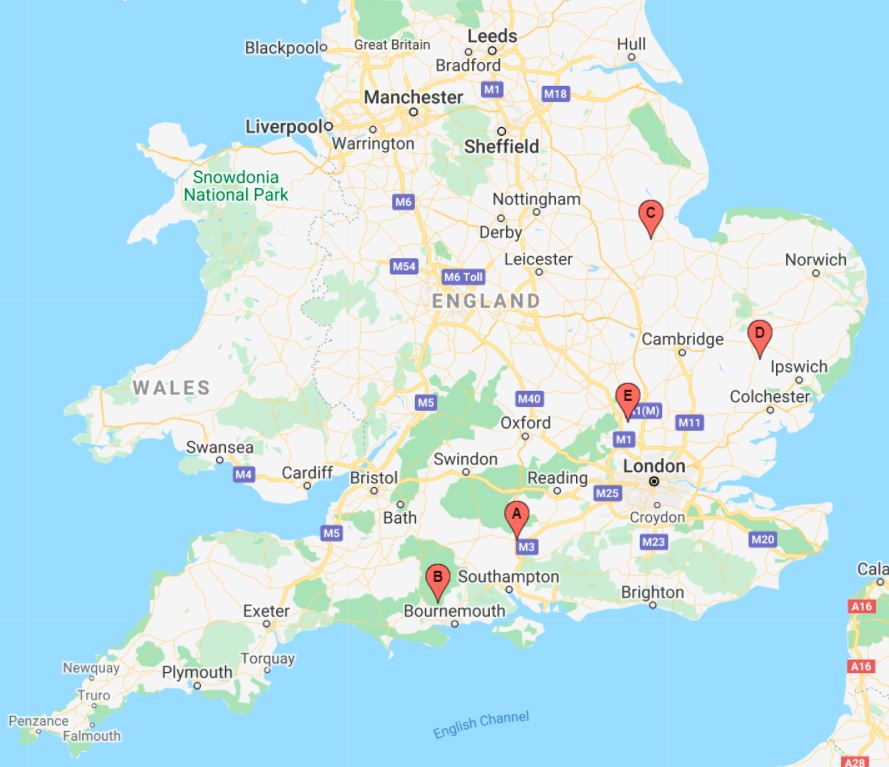 A = NIAB TAG South, Sutton Scotney
B = Envirofield, Dorset
C = Elsoms, Lincolnshire
D = Envirofield, Suffolk
E = Rothamsted Research, Hertfordshire