Millet is a late Spring Sown, Combinable Crop
Many farmers will be familiar with Millet through its use in game strips and cover crop mixtures.
Less well known is that thousands of tonnes of Millet are imported into the UK to be used in wild birdseed mixtures.
Once upon a time feeding the birds meant cutting up stale bread and scraps and putting them onto the bird table.
Manufacturers have now made the market a year-round one by convincing gardeners that birds need food when they are nesting, as well as in winter .
In 2012, £200m was spent on seed mixtures attracting wild birds in to British gardens much of which are or could be UK sourced. There is increasing demand from UK birdseed packers for products to be home sourced - giving opportunity for UK growers to benefit from this shift.
Millet is straightforward to grow and harvest and has proved to be profitable particularly as a late Spring sown option.
Millet is a break crop for following Wheats - similar to Maize.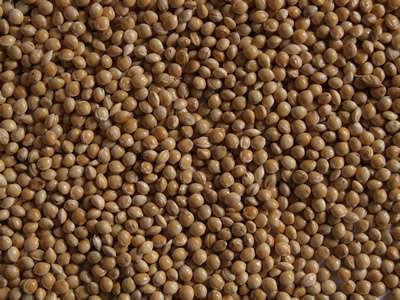 Premium Crops will provide you with:
Sunshine Millet seed - best suited to UK conditions
Full step-by-step agronomic advice through crop bulletins to you and your agronomist
Buyback contracts for orderly marketing and maximum returns to growers