Red Wheat Contracts and Marketing
Since the 2003 harvest, Premium Crops has supplied regional and national millers with UK grown AC Barrie. In 2009 HOVIS wanted their entire bread range to be produced from 100% UK grown Wheat, which meant they needed to replace the 20% of Canadian grown Red Wheat normally included in the grist.
As AC Barrie was the most widely imported Canadian Red Wheat, it was an easy switch for HOVIS to use UK grown equivalent. HOVIS approached Premium Crops to put Red wheat contracts in place.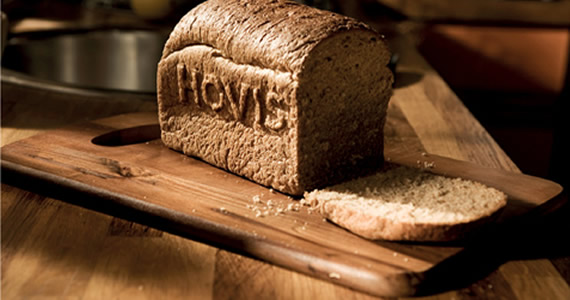 The new higher yielding varieties Infinity and Barlow were grown for the 2013 harvest.
Since then a new variety, Faller, has superceded Infinity as the No.1 choice for UK growers.
UK grown Red Wheat is equal to the quality of imported Red wheat. Compared to Class 1 varieties it is:
typically 4% higher Protein
typically 4 kg/hl heavier
typically 50 points higher HFN
An analysis of all the samples from the 2003 to 2011 harvests has shown an:
average Protein of 16.88%
average HFN of 359
average Specific Weight of 80.10 kg/hl
Over 99% of Red Wheat lots pass for milling - this is reliability far higher than any other wheats.
The basic specifications for UK grown Red Wheat are:
Protein - basis 15%
Hagberg - basis 250
Specific Weight - basis 76kg/hl
Screenings - basis 2%
Admixture - max 2%
Moisture - max 15%
Red wheat contracts are for the "produce of the area" and cover the whole produce of areas sown. This ensures no risks of default for growers
All growers to be members of a recognised Assurance Scheme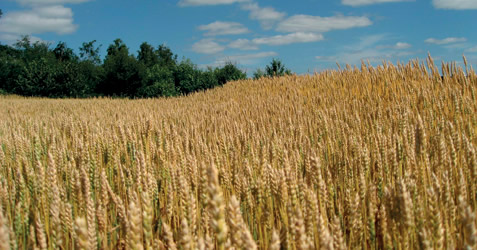 All Red Wheat is contract grown and the terms will vary each season to reflect the wheat market and to ensure that the crop remains competitive with other Spring options. Prices have typically been based on a premium over AHDB quoted UK or Canadian Red wheat prices for transparency.
Growers should budget on 3.9 t/ha although regular growers achieve considerably more than this – 5t/ha is quite common.