HEAR rapeseed for Premium Crops is the MOST profitable UK rapeseed option.
GROSS MARGINS £250.00/HA HIGHER THAN "00"

THE GROWING COST IS THE SAME AS "00"

NO REJECTIONS IN 5 YEARS
Grow High Erucic Acid Rape (HEAR) for a premium on every tonne of Oilseed Rape you produce.
The market for Erucic Acid is well-established and our demand increasing, providing an opportunity for expansion of HEAR production for 2023.
The unique properties of HEAR oil and its constituents are irreplaceable in a variety of industrial and food applications, including high temperature lubricants, slip agents, printing ink, cosmetics and consumable spreads.
Many new elite varieties are in the breeding programme and being released to continue the improvements for grower production.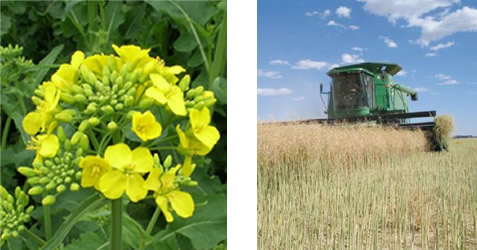 HEAR: OILSEED RAPE WITH A PREMIUM!
HEAR has a different oil profile to '00' Rape. In other respects it is identical:
THE SAME SEED PRICE as "00"
THE SAME YIELDS AS "00"
THE SAME AGRONOMY AS "00"
THE SAME MARKETING OPTIONS AS "00"
THE SAME MOVEMENT OPTIONS AS "00"
THE SAME FOSFA BONUSES AS "00"
THE SAME CASH FLOW AS "00
The difference is....
A PREMIUM OVER '00' RAPE
and NO REJECTIONS at the crush in over 5 YEARS

Premium Crops is proud to sponsor the Oilseed Yield Enhancement Network (YEN) - The network is striving to help the whole industry to successfully grow oilseed rape and linseed from start to finish – providing a better outlook for oilseed crops into the future.
We encourage all of our growers to enter their HEAR crops into the YEN database, we'll even pay up to 50% of your sponsorship!
Membership includes:
Benchmarking of your crops' performance against other members on +40 factors, including fertiliser application and seed rate.

Free NRM soil analysis and Lancrop leaf tissue anaylsis

Workshops with experienced farmers, agronomists and scientists

Eligibility for the YEN Awards at the annual conference, held in November
As part of your membership, you will receive a comprehensive report on your crop's performance and constraints to yield to help you improve.
Click HERE to find out more