Winter Linseed News From The Field 2022/23
February
Overall, crops are looking well after the sharp winter frosts and as the month ends, are starting to think about stem extension. Crops appear very well rooted.
Where Centurion Max is yet to be applied, mild weather is advised. Fertiliser applications are not in a great rush in early February, unless pigeon damage has resulted in loss of stem and tillering needs to be encouraged.
Figure 1-2 Winter linseed variety Atilla fibrous rooting 28th February Derbyshire
Figure 3 Winter linseed variety Atilla 28th February Lincolnshire
Figure 4 Frost lift in winter linseed, Lincolnshire 14th February
January
Temperatures have dropped quickly in January which will help slow any disease that was seen on the cotyledons during the mild December.
Thoughts are turning to spring applications. For growers who missed the autumn Centurion max, the EAMU is approved until the end of stem extension and is safe on the crop when no frosts are forecasted. Applying Centurion Max with frosts forecasted two weeks after application risks de-waxing the linseed leaf and increasing the risk of damage to the crop. Fertiliser shouldn't be applied to weedy crops and it important to apply a herbicide first if there is significant weed pressure before coming back with a fertiliser. For BLW Jubilee, Dow-shield & Eagle are approved for use on-label.
Crops have shut down and it is normal for linseed to lie flat to the ground over winter. The crop will stand back up when it goes into stem extension in the spring.
Figure 1 Winter linseed 127th January 2023 Hampshire
December
Crops have been growing on nicely, and most grass weed control is complete. The crops are looking well and are well rooted. Fungicide applications should be avoided now into late December if cold weather is forecasted. Where centurion max has not been applied it can be used in the spring and not applied if cold weather is forecasted.
Figure 1 Winter Linseed roots, 20th December Derbyshire
Figure 2 Winter Linseed, variety Atilla seed crop 20th December Derbyshire
October/November
Rain has arrived in October and helped crops grow on nicely and start to tiller. Generally, crops are very well rooted and look well. Grass weeds have been slow to emerge but are now present to varying sizes towards the end of October.
Figure 1 Winter linseed rooting in October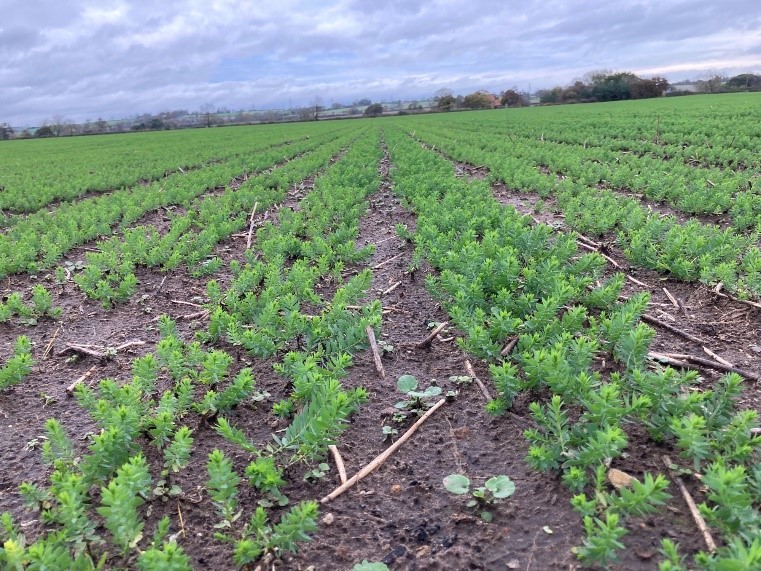 Figure 2 Winter linseed, variety Atilla 7th November, North Lincs
Centurion max is approved but for best control blackgrass must be 2-3 leaf stage and 2 weeks of mild weather forecasted after application to maximise weed uptake and minimise the risk of linseed damage via de-waxing to frosts. There is Kabitella Lincola (phoma) present on the cotyledons due to the mild weather, fungicides are preventative only so Difeconazole is recommended as we head into winter. For volunteer cereals Faclon, fusillade etc are approved. Remember Crawler has a final use up of end of November 2022 for an existing stock still on-farm.

Figure 3 Kabitella Lincola, Linseed
September
Sowing has commenced in September and crops towards the end of the month are starting to emerge. Slugs do not normally bother linseed but if there is a high pressure some grazing damage may be seen. Keep an eye out for any notching on the cotyledon leaves. Winter Linseed can be drilled up until the end of September which allows more time than OSR for stale seed-beds.
Earlier drilled crops are putting on true leaves. For grass weeds coming through emerged crops Falcon, Fusillade etc are approved for volunteer cereals. Centurion max has an EAMU for blackgrass, please note Crawler has been revoked for use on Linseed.