News from the field - Winter Linseed 2018 / 2019
September 2018
Clomazone damage in winter linseed
Following a failed crop of oilseed rape clomazone damage was seen to the linseed crop. White bleaching is typical of herbicide damage and the crop was clearly stressed. For failed oilseed rape crops treated with Kerb it is advised that some soil mixing is carried out before drilling of any linseed. The level of risk of damage to linseed from pendimethalin is very high.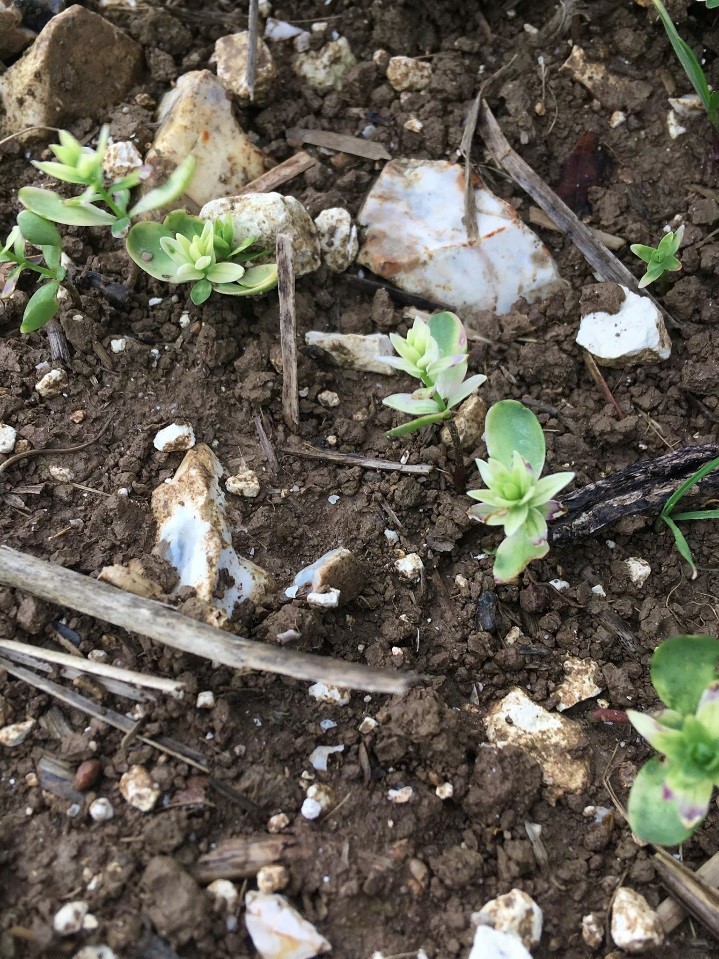 However, following some rain over winter, the crop has bounced back well, and there is little evidence of initial damage. As clomazone is not approved for use on linseed it was not known the level of damage the crop would receive, but for future reference linseed will overcome clomazone damage.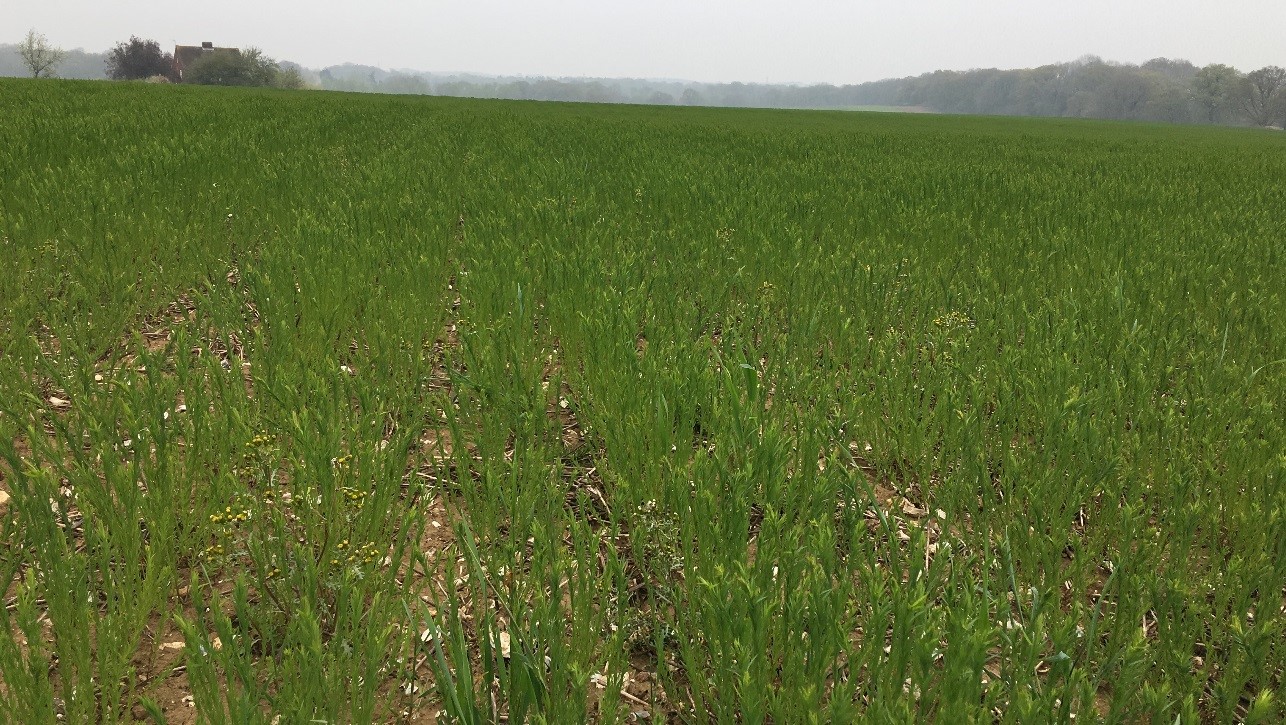 Winter Linseed - February
Pigeon grazing in winter linseed
As the oilseed rape grows away pigeons can turn their attention to the linseed. Growers should try and keep them off the crops if possible, but linseed will compensate by branching more because of grazing. The light green growth in the picture below is the new growth after grazing. Where parts of the field have been grazed, apply a PGR to the whole field, unless the crop is stressed.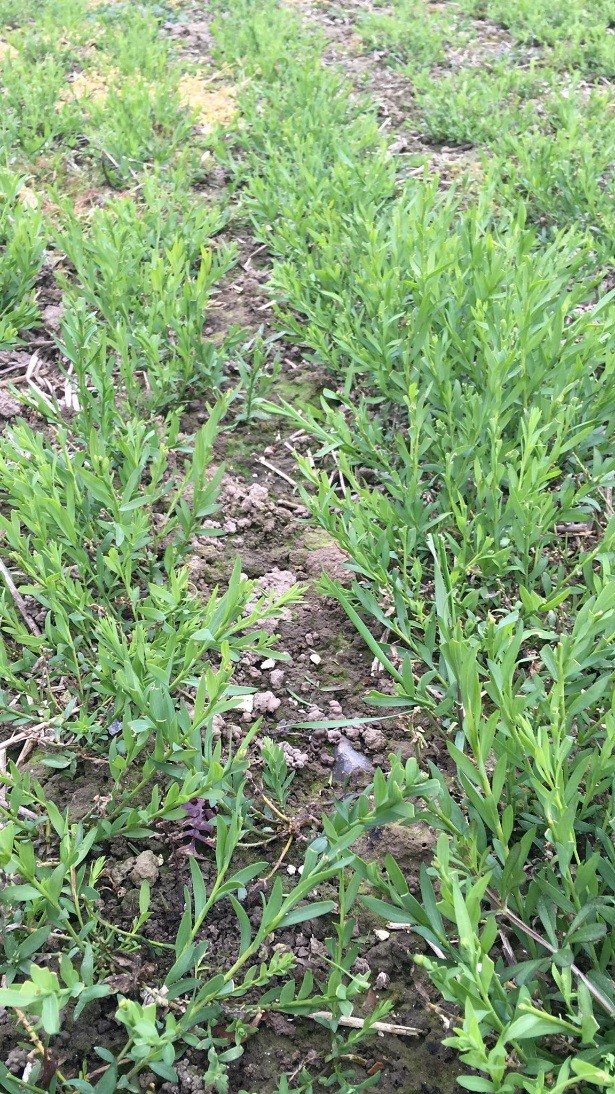 Winter Linseed - March
The mild winter has helped winter linseed get established well and off to a good start. Good levels of branching have been seen on crops, with average of 4-6 branches per plant. Grass weed control levels have also been good due the mild winter that has encouraged flushes and allowed herbicide uptake.
Spring fungicide/PGR and N applications are underway, growers must make sure during this mild season no PGR timings are missed. So far not much disease has been seen in crops. AS the oilseed rape grows away pigeon grazing has been reported, especially in the east. Keep pigeons off if possible, however winter linseed will recover and branch out after grazing.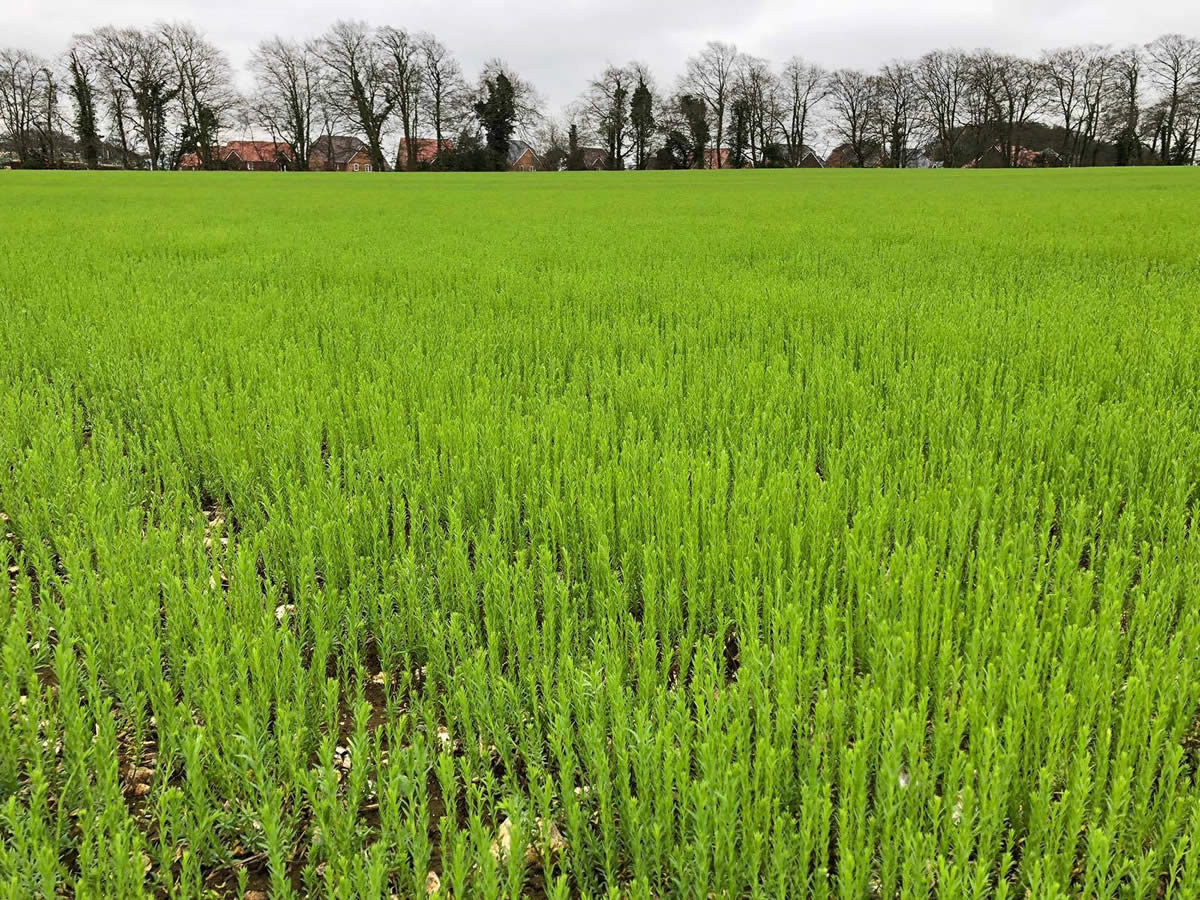 Winter linseed- April
Crops continue to grow well, with height varying from 20-40cm. Any weeds to be controlled should be done soon, as no herbicides can be applied once green bud is reached. PGRs are a priority and hold off nitrogen applications until green bud, when yield is laid down. Applications before this time just feed linseed stems as linseed does not remobilise nitrogen applied before green bud and therefore no benefit to yield is seen.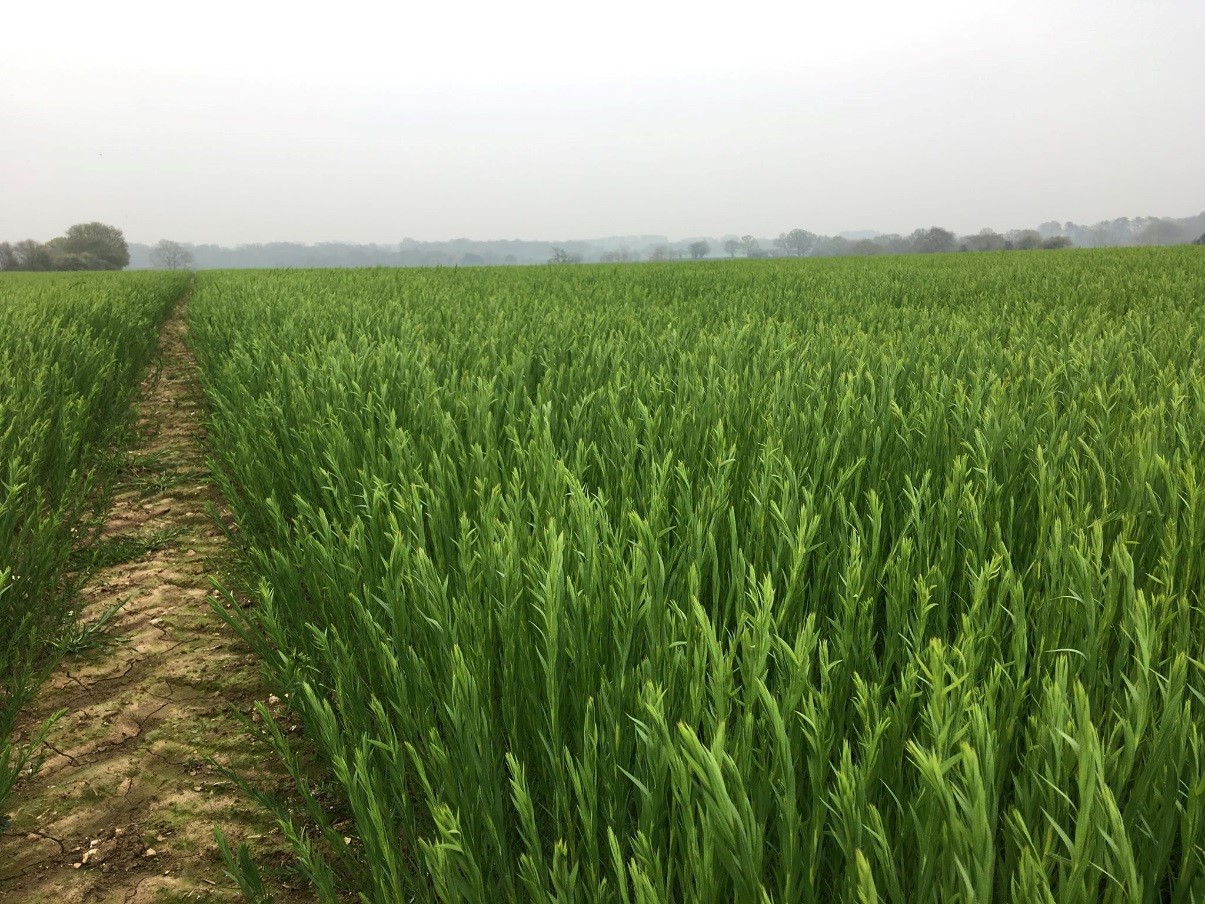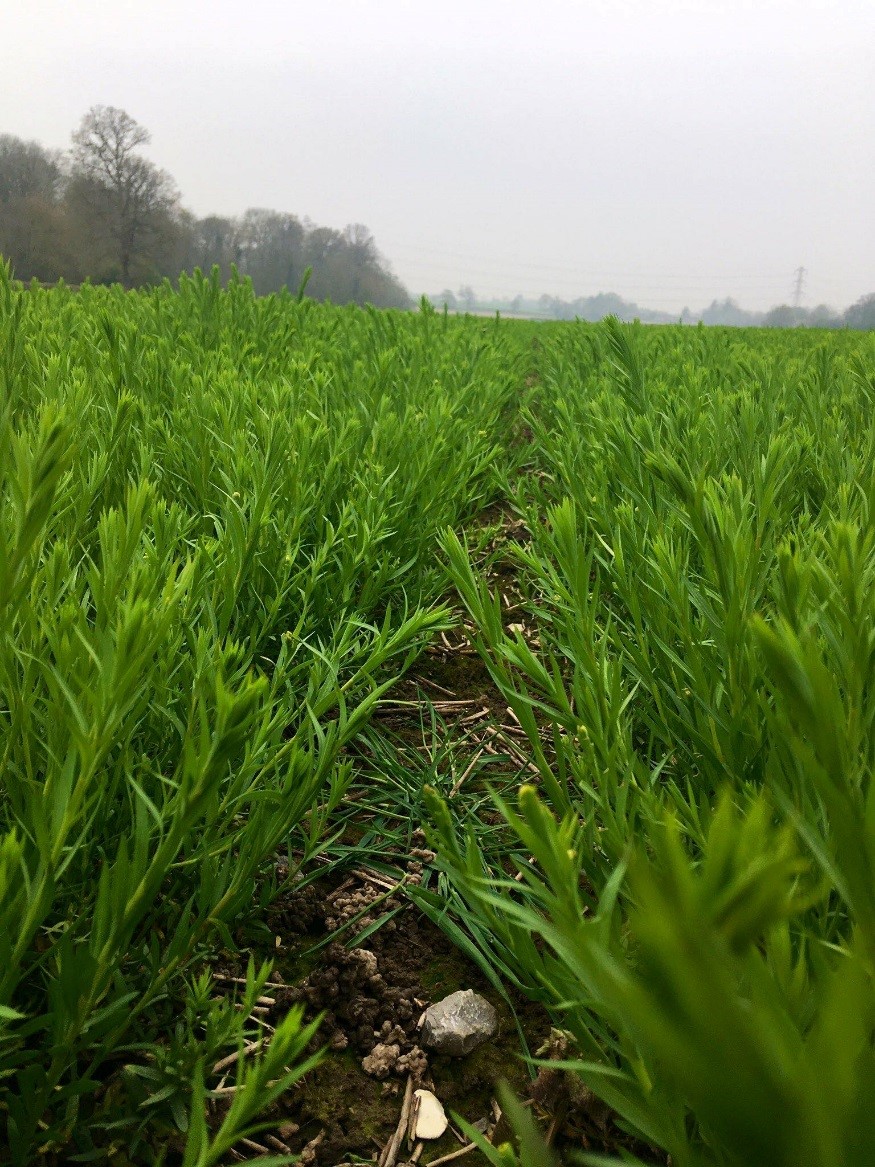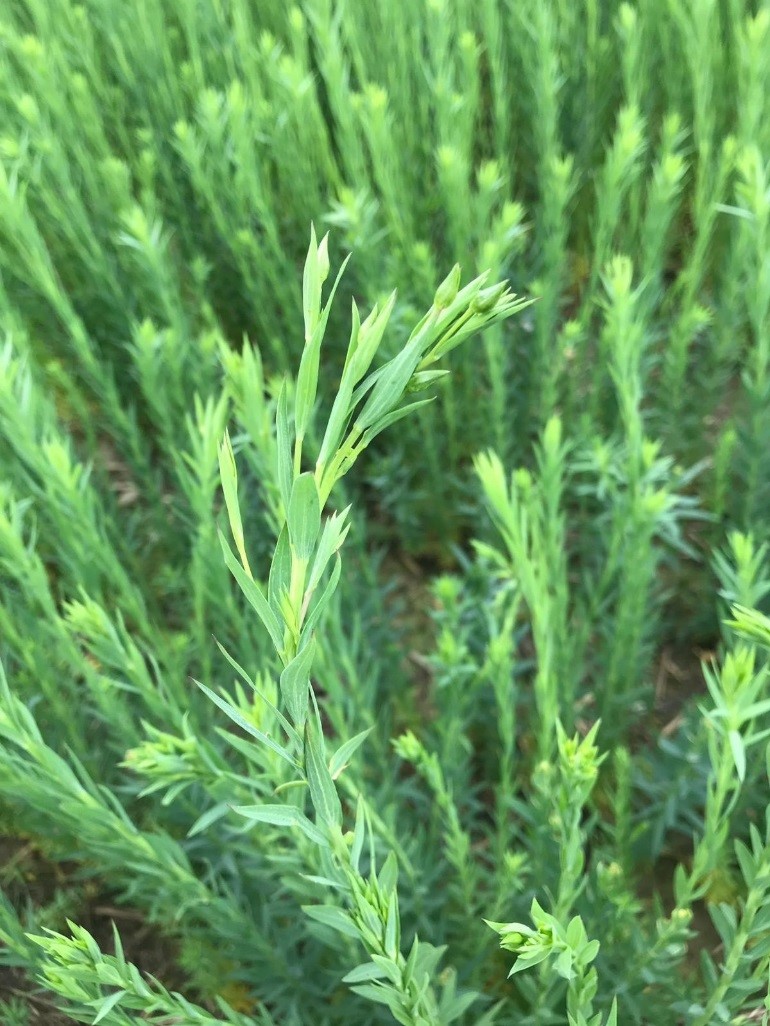 Wireworm damage in winter linseed
Back in October significant damage was caused to one crop of winter linseed due to high levels of wire worm , following a grass lay. This first set of pictures were taken in October 2018....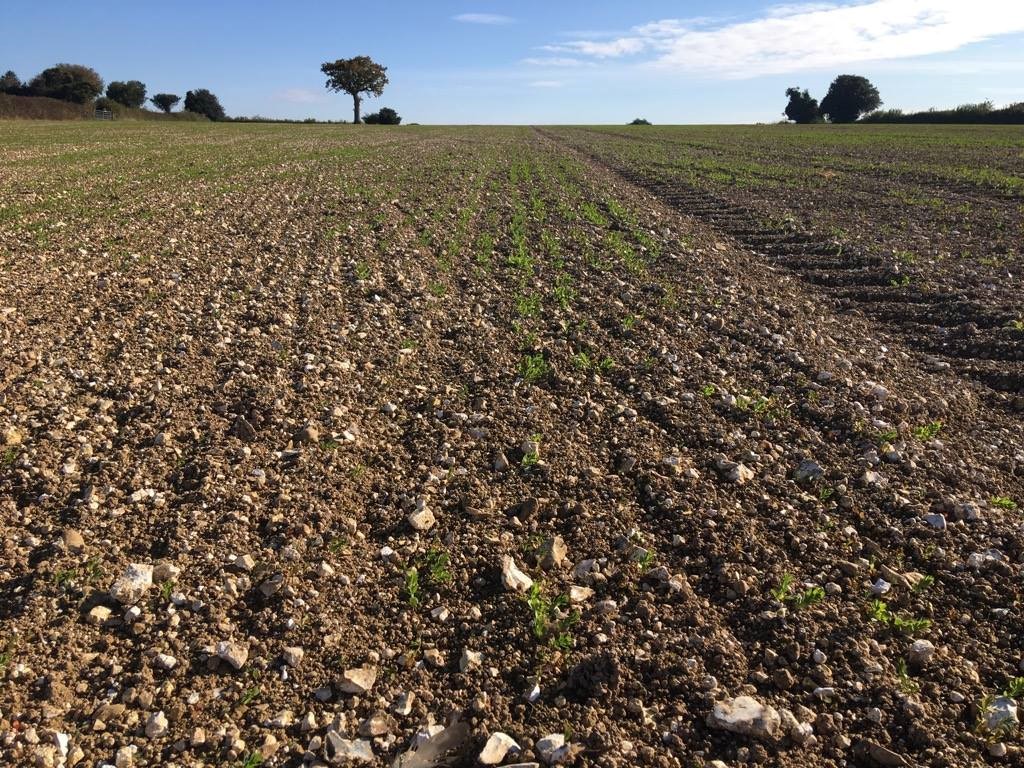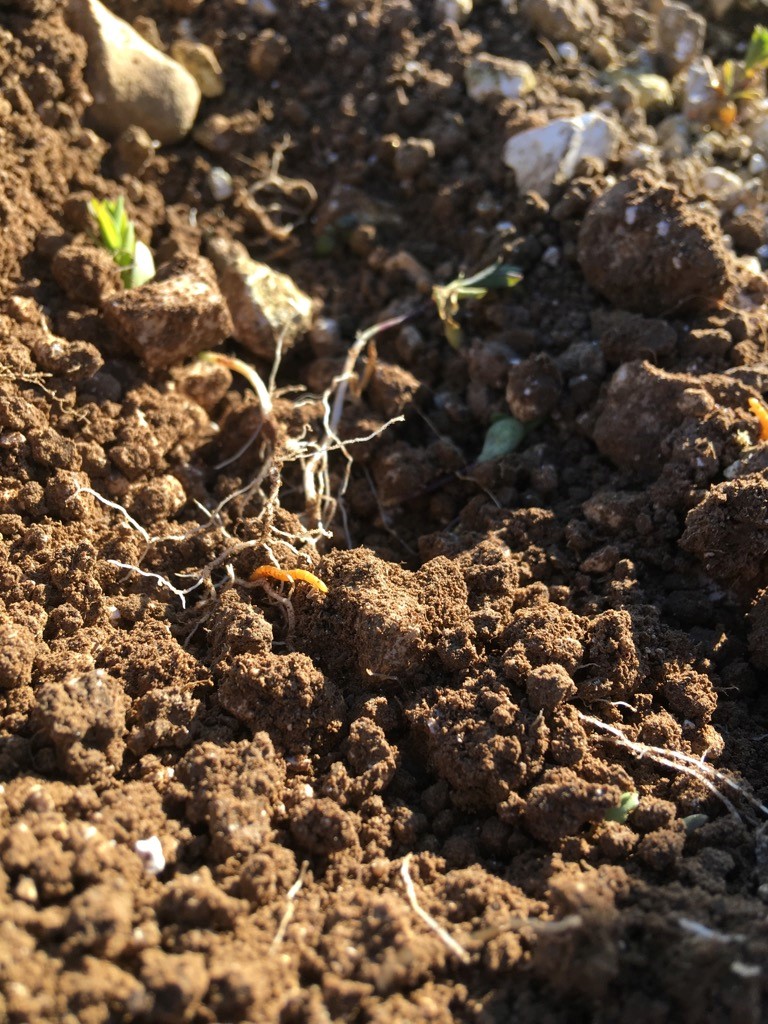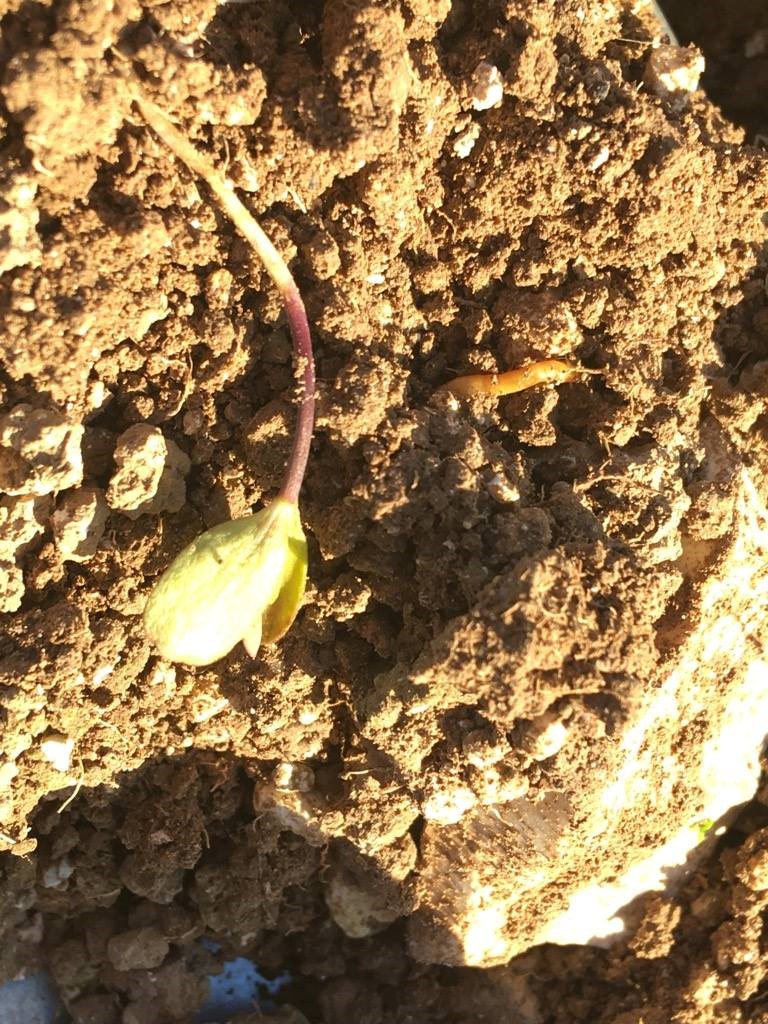 Winter linseed compensates well against any damage and grazing. It highlights the need for caution before writing off linseed...as the second set of photos taken in April 2019 clearly shows....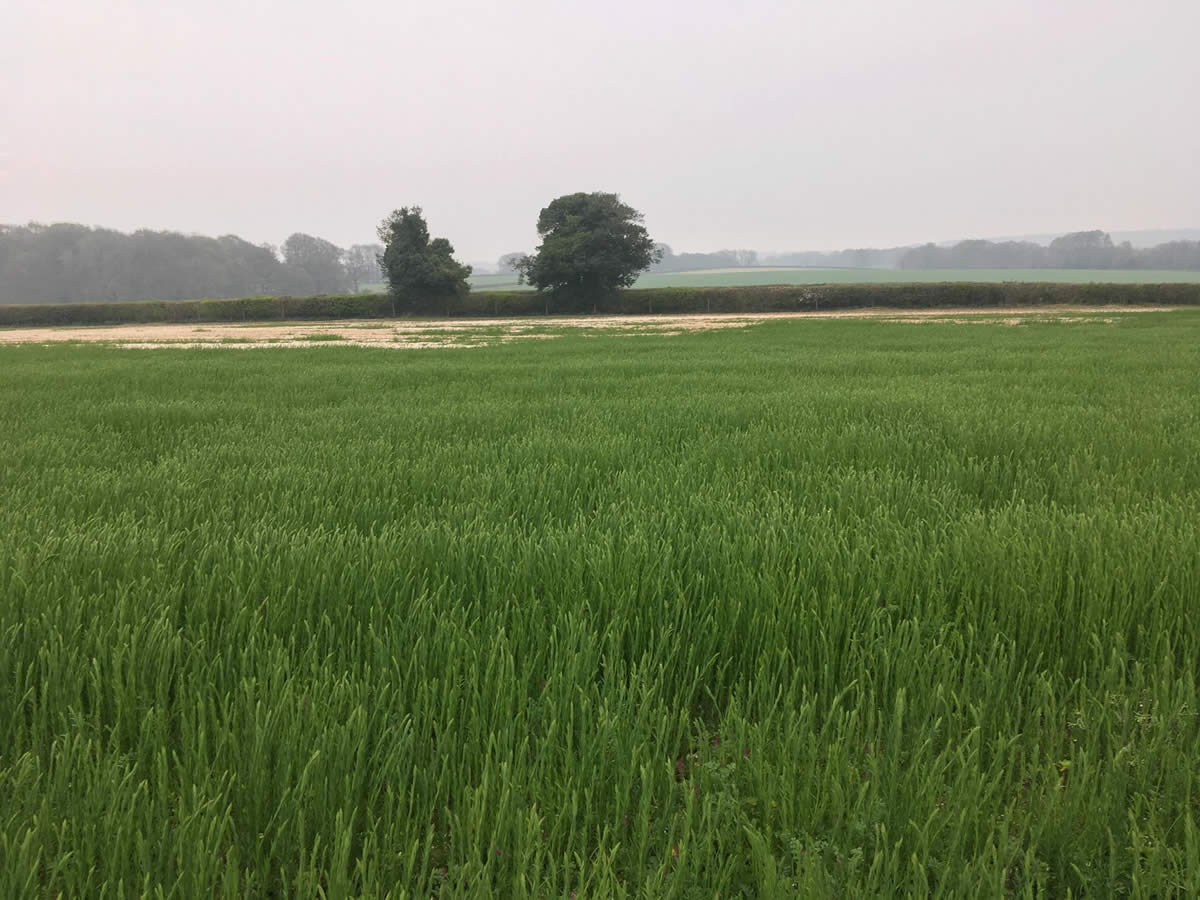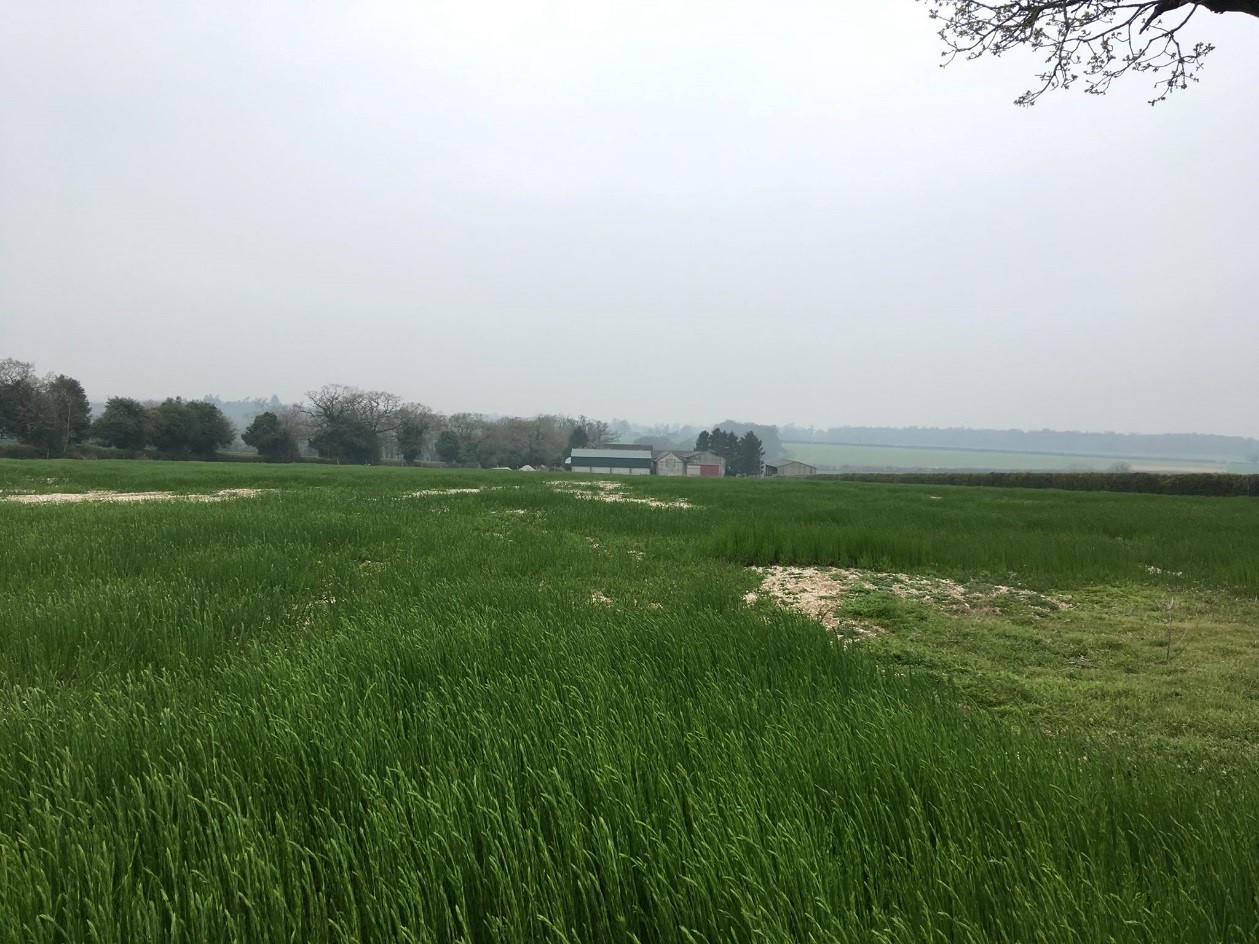 Winter linseed-May
Crops are in flower and looking well, growers should prepare to apply Folicur at late flowering as a fungicide.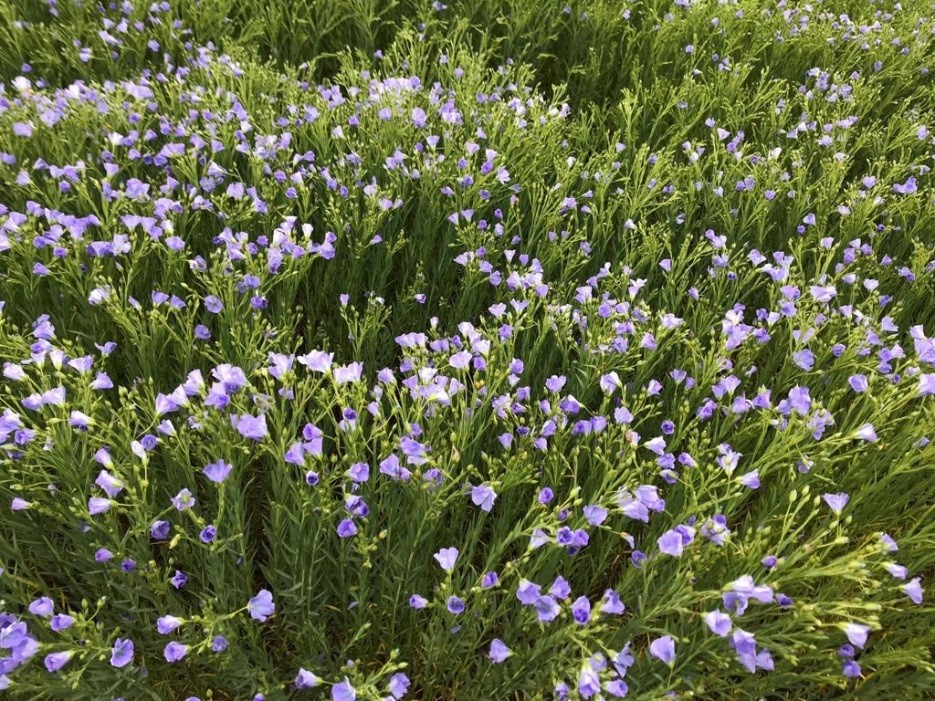 End May 2019
Most of the winter linseed is still flowering, and some are reaching the end of flowering. Don't forget late flowering fungicide applications. Nitrogen and herbicide applications have now finished.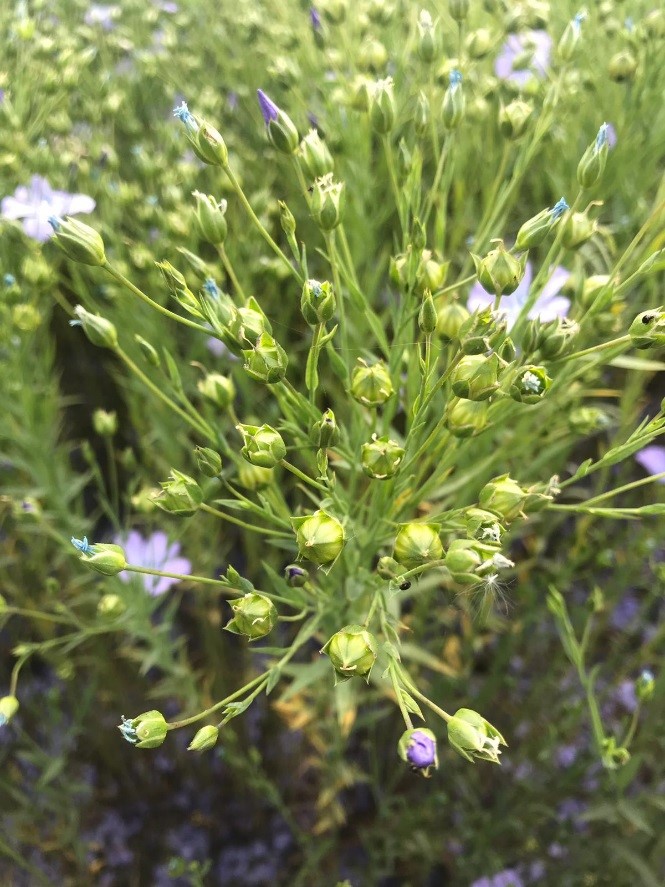 June / July 2019
Most of the winter linseed is heading towards harvest and turning. Don't forget to time desiccant timing right (see diagram below). Premium Crops, in conjunction with the AHDB, have applied for off-label (EAMUs) for two desiccants to replace Reglone (Diquat).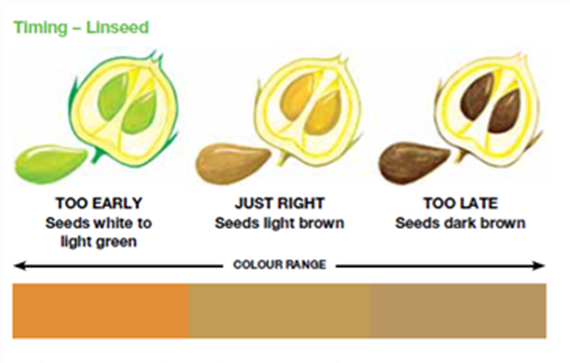 Alpaga crop in Wales ready for dessication....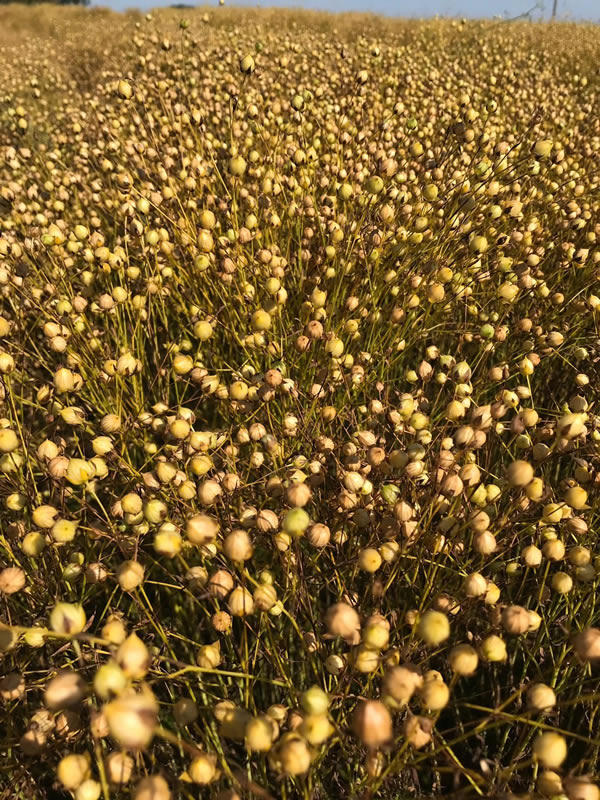 Alpaga crop in Norfolk ready for dessication....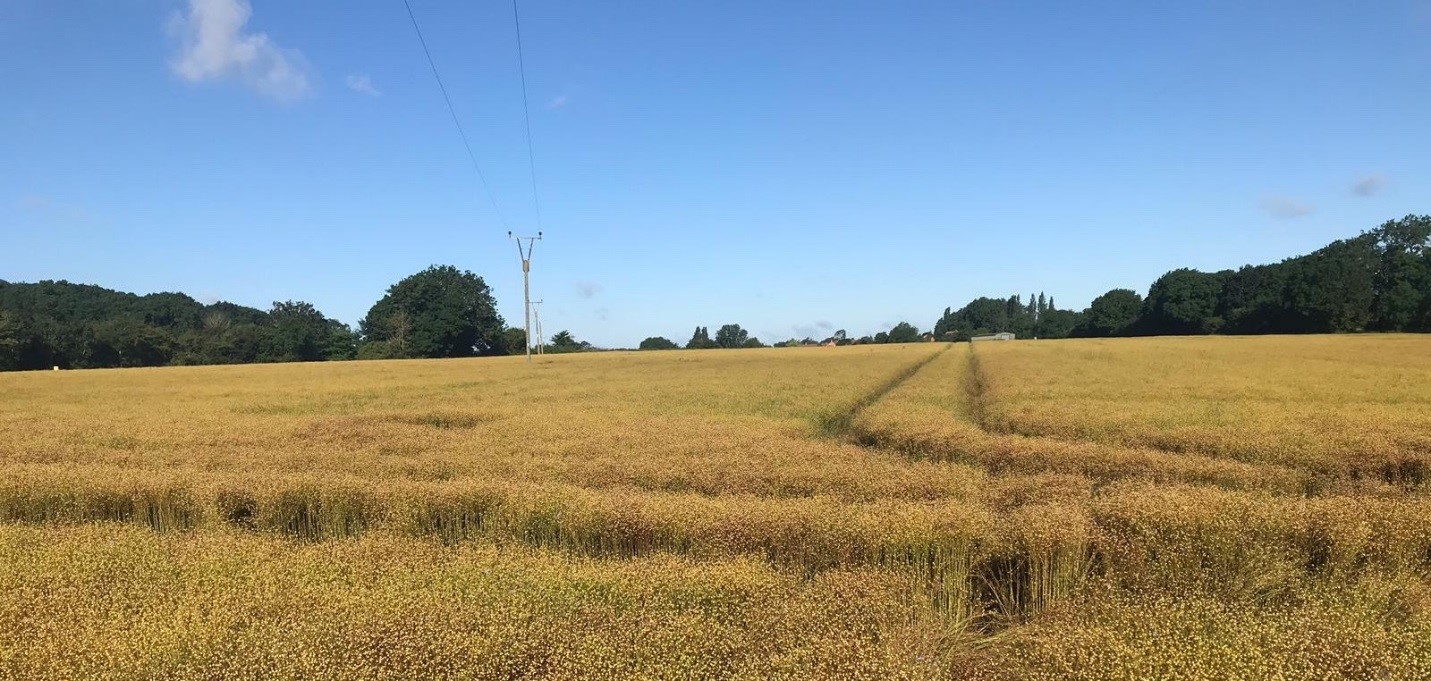 July - Combining has started in the same Norfolk crop - variety Alpaga