Spring Linseed Monitor Farm - NJ & CV Turner
With kind permission of Nick Turner, NJ&CV Turner
Mr Turner is growing 'Empress' spring linseed for harvest 2020.
Sowing and Establishment
The Spring linseed was combination drilled on the 10th April into ground that had been ploughed and mucked with 6 tonnes of Broiler litter. A pre -emergence spray of Callisto was applied for broad-leaved weeds. 45 kg of nitrogen was applied in the form of Doubletop on the 27th April. The seed has emerged nicely in rows, so far the Flax Flea beetle has not been a problem. The crop has now almost grown out of the risk period (emergence to 5cm tall).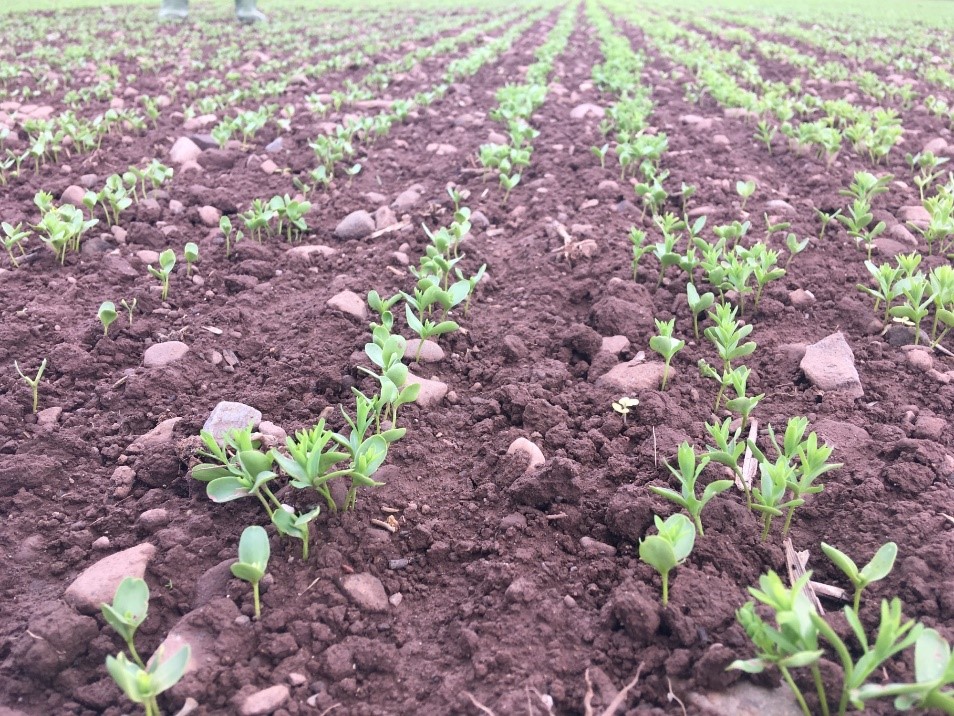 July
Spring linseed has finished flowering and is going through grain filling in the field. The crop has had a late flowering fungicide to keep capsules clean.
Rain is adding challenge to harvest, on top of a challenging year. In July 30.7mm of rain was recorded. Average temperatures are relatively cool for this time of year at 15.4°C (see weather data below).