Next Farming - The answer to your digital farming needs

Your partner for comprehensive digital farming solutions Click HERE to visit the NEXT Farming website
Next farming Digital transformation
As part of the multi-billion-pound BayWa business, Premium Crops has progressed into digital technology with the use of the NEXT FARMING SYSTEM. Used extensively in other parts of the world, this system utilises historic and future satellite mapping allowing farm management decisions and costings to be in one place. As part of monitor farm premium crops are transmitting on farm day to day practises onto next farming ag office software. This allows farm costs to be broken down to highlight the main inputs and outputs to any given crop.
Digital farming is enhancing by the day to allow simple and efficient management at the click of a button. Talking fields provides a foundation for how satellite mapping feeds into the system to statically analyse 15-20 years of historic high-resolution biomass with the use of the growth model PROMET.
Please follow: https://pdfs.semanticscholar.org/9d51/18c966856f3ca4b77d5364dc6adfc608d19b.pdf for more information.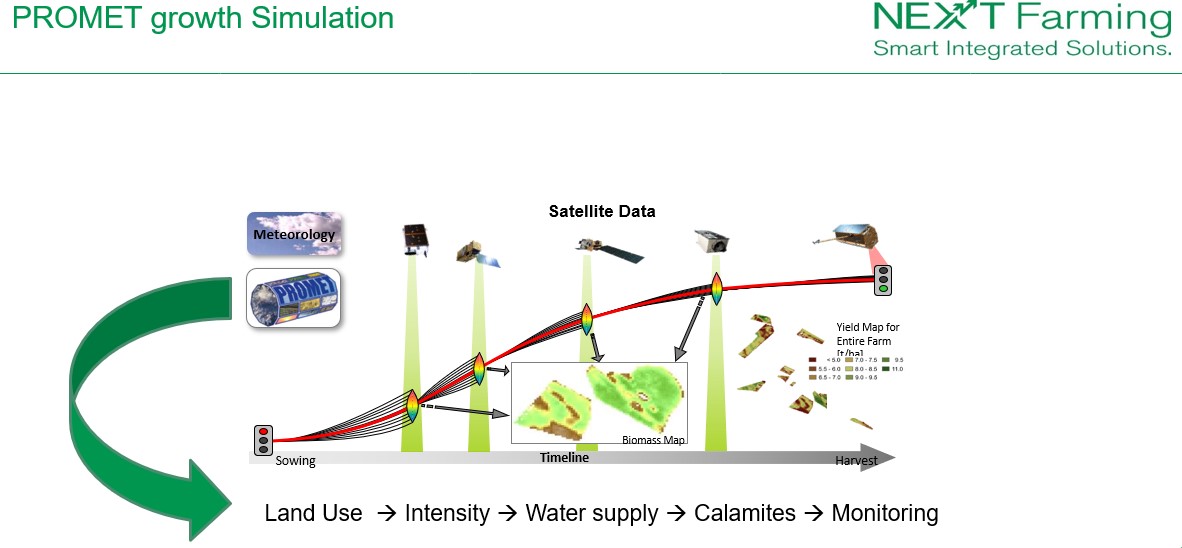 As seen from the diagram above PROMET works on LAI (leaf area index) on a 10 X 10 scale, with the use of multiple wave lengths rather than the standard 2 for NDVI (Normalised difference vegetation index). Sentinel 1 and 2 are the given names of the satellites that transfer information for the biomass map to be created. This growth model uses land use, intensity, water supply and calamites to gain a % deviation over the 15 – 20 years.
Insight into Next farming
Set up in 1985 to link satellite mapping with day to day farm management
Benchmarks gross margins
Aligns, add, alter and measures fields
Manages and stores historical field, yield and soil data
Plans future cultivations by setting tasks
Simplifies Crop planning, record keeping, costings and mapping
Allows multiple farms to run of one enterprise and share stocks
Sets variable rates based on underlying biomass within the field
Next farming is a management system that allows you to adjust and amend seed rates, pesticides, fertilisers and field margins
Delegates tasks for employees and contractors
Throughout October maps were installed onto the AG office software to analyse cost input and outputs towards linseed and high erucic rape. The evaluations provide a backbone into simple costs made by a grower to secure overall future yields. October has been an exceptional wet month, with limited on farm activity taking place. Field maps were extracted onto Next Farming Ag Office with the use of KML (google maps) or a shape file. Throughout the seasons farm agronomics will be incorporated onto the system to compare differences between field biomass, yield and crop gross margin.
Next farming is there to support 2019 - Linseed, Canary Seed and HEAR growers.
As examples of how NEXT Farming works Premium Crops have created maps for our Monitor Farms (below) and we'll be updating these as the season progresses...
HEAR Monitor Farm - Avery's (Radnage) Ltd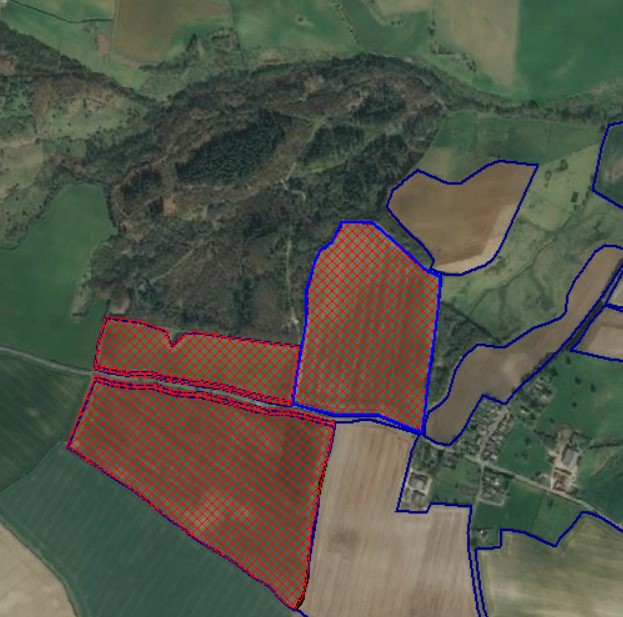 Winter Linseed Monitor Farms