News from the field - HEAR 2018 / 2019
Mid-May 2019
Rocca at early pod fill, there is still time to get the last sclerotinia spray on as an added protectant.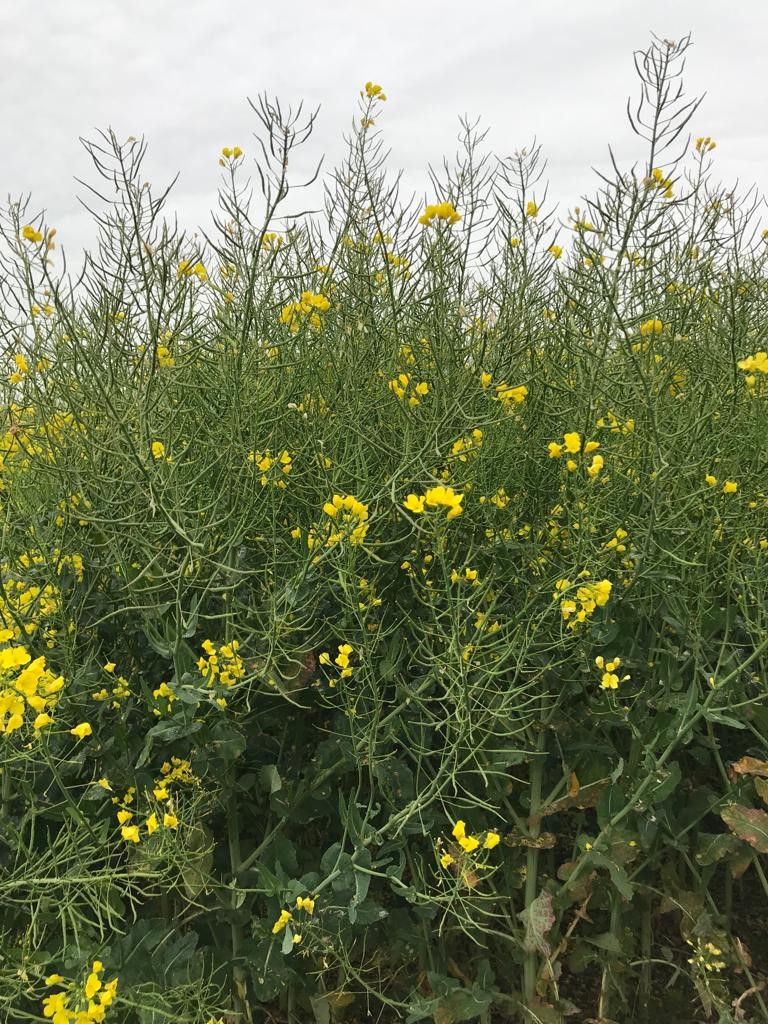 End-May 2019
Most OSR crops have finished flowering and are now starting to pod up.
HEAR variety Rocca in Derbyshire looks well and promises a high yield.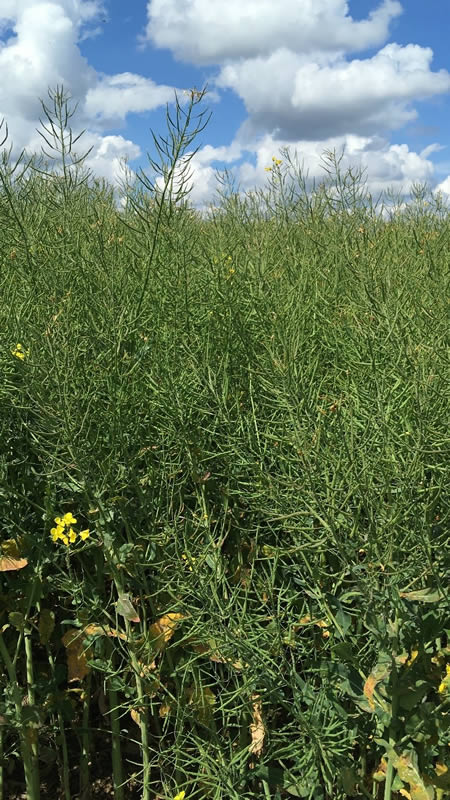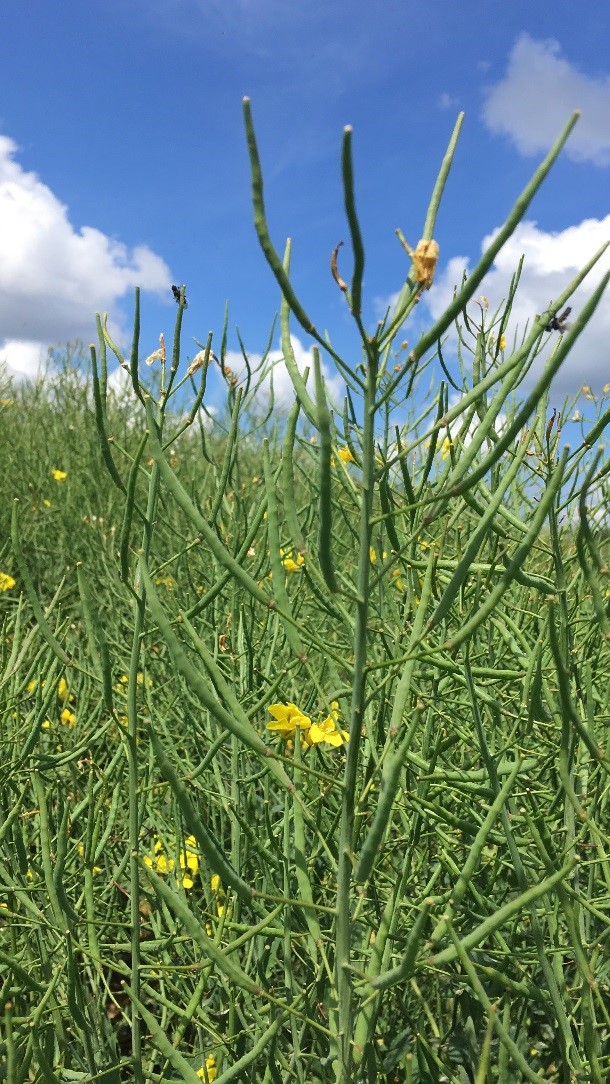 June 2019
Brassica pod midge larvae found in the pods. Control for this and the cabbage seed weevil should have been carried out prior to this between growth stages 50-60 with an approved pyrethroid. Seed weevil thresholds are 1 per a plant, this can be observed by a black ringlet in the pod wall.
Nature at its best, parasitic wasp eating the brassica pod midge. It can kill up to 75% of larvae....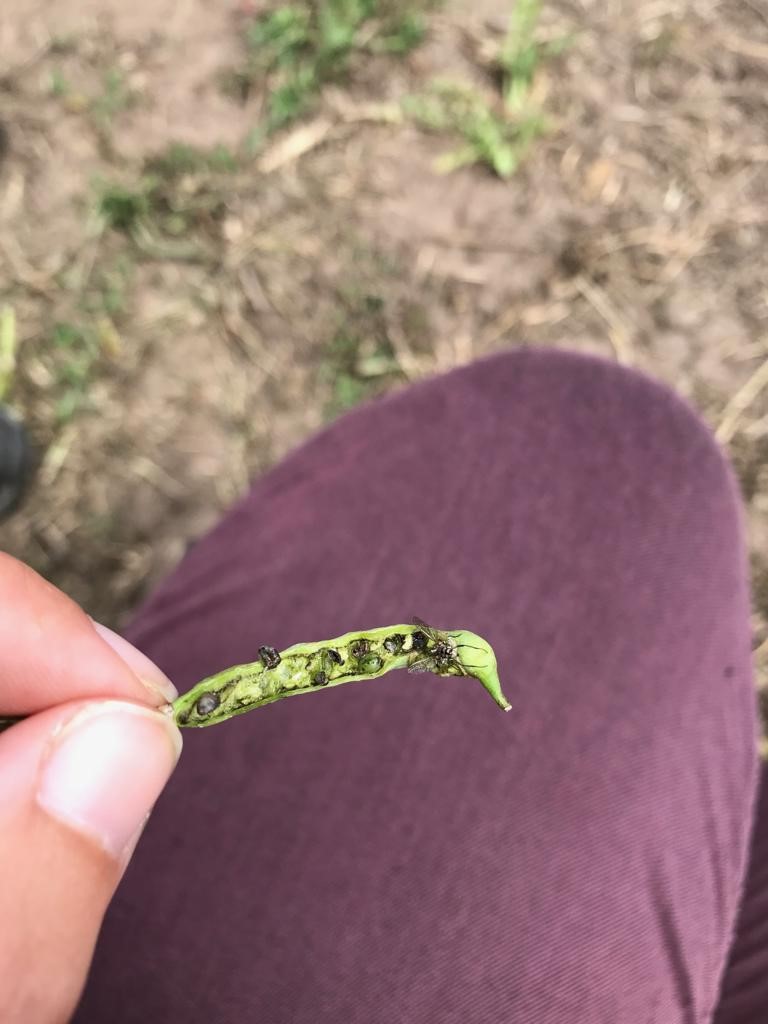 Winter oilseed rape is not far from harvest, desiccation across the country has taken place....