News From The Field - HEAR 2021/22
January / Ferbruary 2022
OSR crops are looking well coming out of a reasonably dry winter. Pigeon damage has been seen in some crops and growers should keep an eye out for damage, so not to lose green leaf area heading into final fertiliser applications. Crops are at various canopy sizes depending on sowing date. Remember to adjust fertiliser rates according to green leaf area.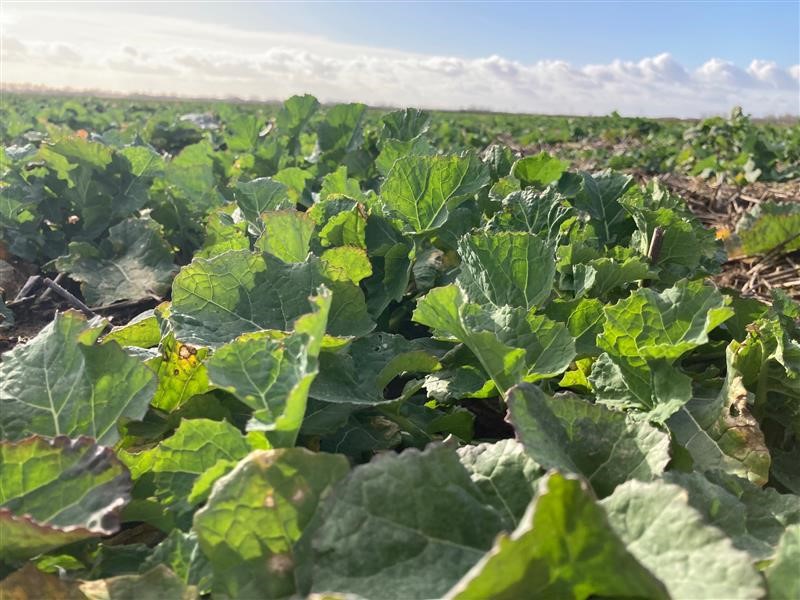 Light leaf spot is starting to come into crops further north and west according to AHDB forecasts. Growers should keep an eye out for symptoms as crops will soon grow on into stem extension as weather warms.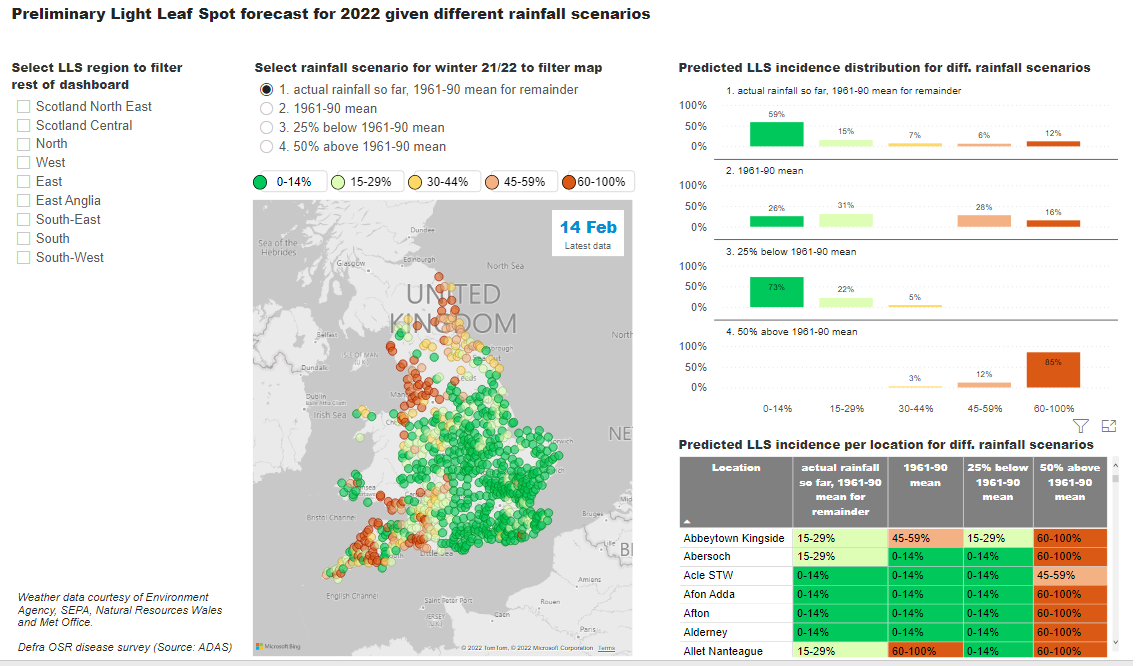 AHDB LLS forecast https://ahdb.org.uk/light-leaf-spot-forecast
Cabbage Stem Flea Beetle Research
As part on on-going research into CSFB in OSR NIAB have along with industry partners embarked on research into the pest. NIAB are calling for OSR samples to assess larvae numbers, and it is free! To get updates about the research or get involved follow https://www.niab.com/csfbsmart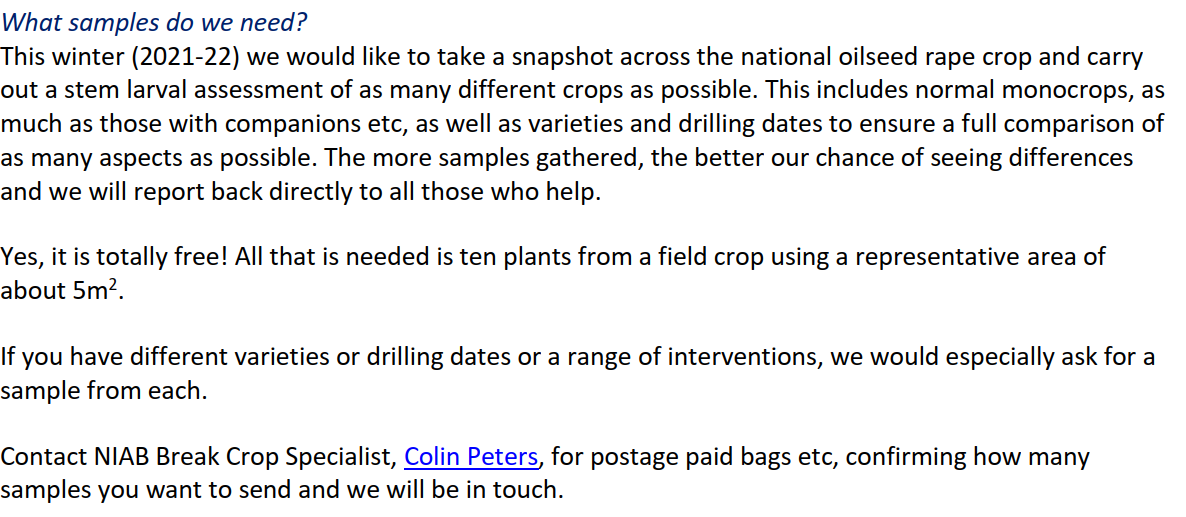 email: This email address is being protected from spambots. You need JavaScript enabled to view it.
November / December 2021
Crops are slowing down, the mild November means the risk of disease has increased and fungicide applications are now being considered. Many are waiting for conditions to cool before applying Kerb for blackgrass.
Disease Forecasts...
Phoma forecast https://ahdb.org.uk/phoma-leaf-spot-forecast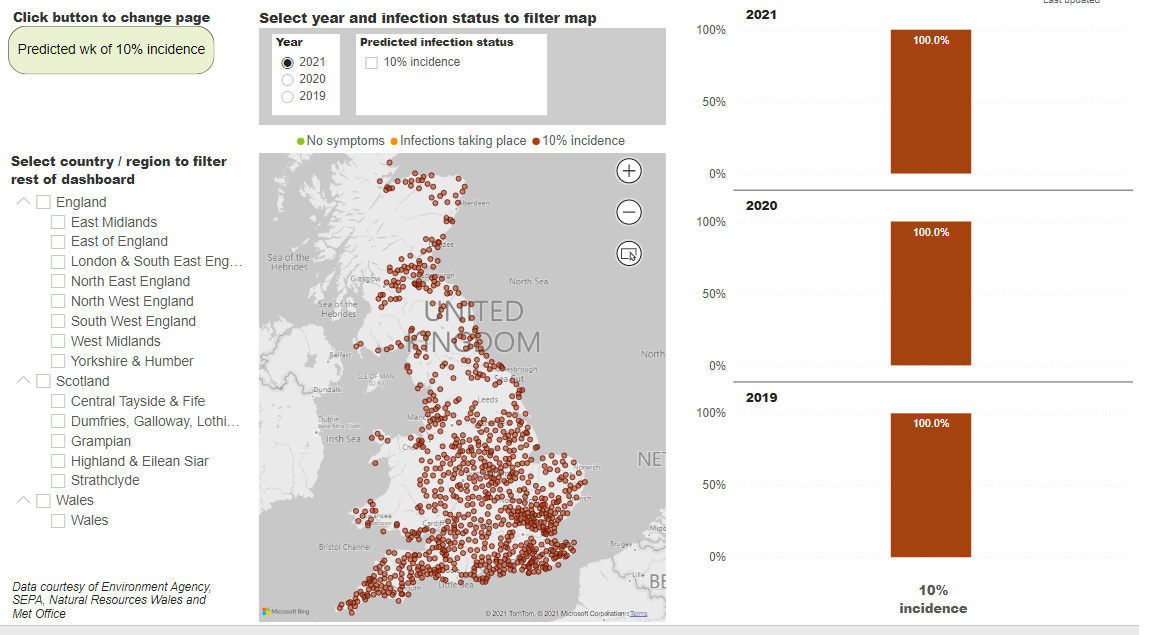 Looking ahead the AHDB have released a preliminary forecast for Light Leaf Spot (LLS) depending on rainfall. Selecting different rainfall scenarios shows different risk levels of LLS.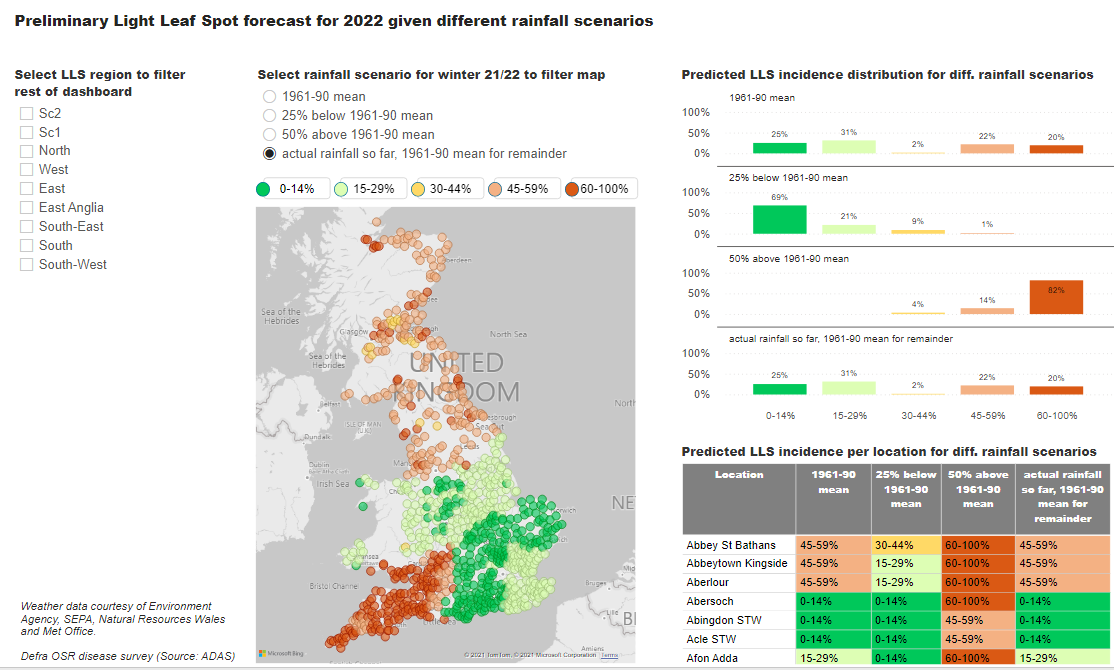 Forecasts for Light Leaf Spot can be found here https://ahdb.org.uk/light-leaf-spot-forecast
October / November 2021
Crops are starting to slow down for winter now, most weed control for broad leaf weeds should be completed by now. Applications of Kerb for blackgrass are waiting on colder weather.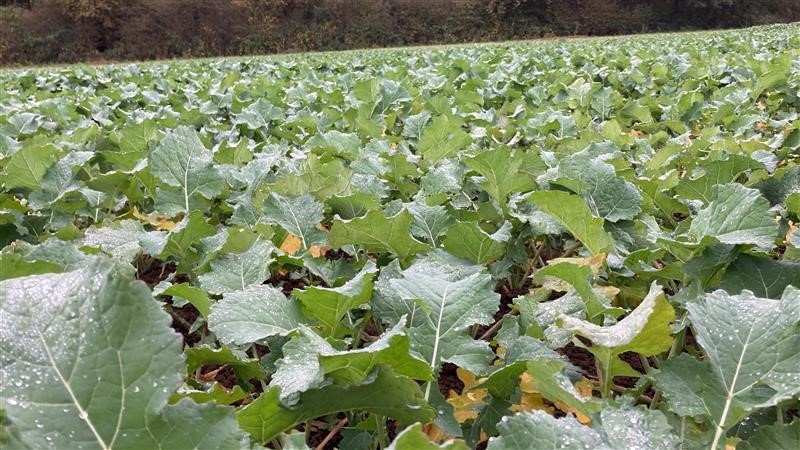 The risk of Phoma has increased in October, see below and Figure 4. Fungicides will need to be applied where thresholds are met.
The AHDB's Phoma forecast https://ahdb.org.uk/phoma-leaf-spot-forecast is showing increasing incidence of disease across most parts of the UK...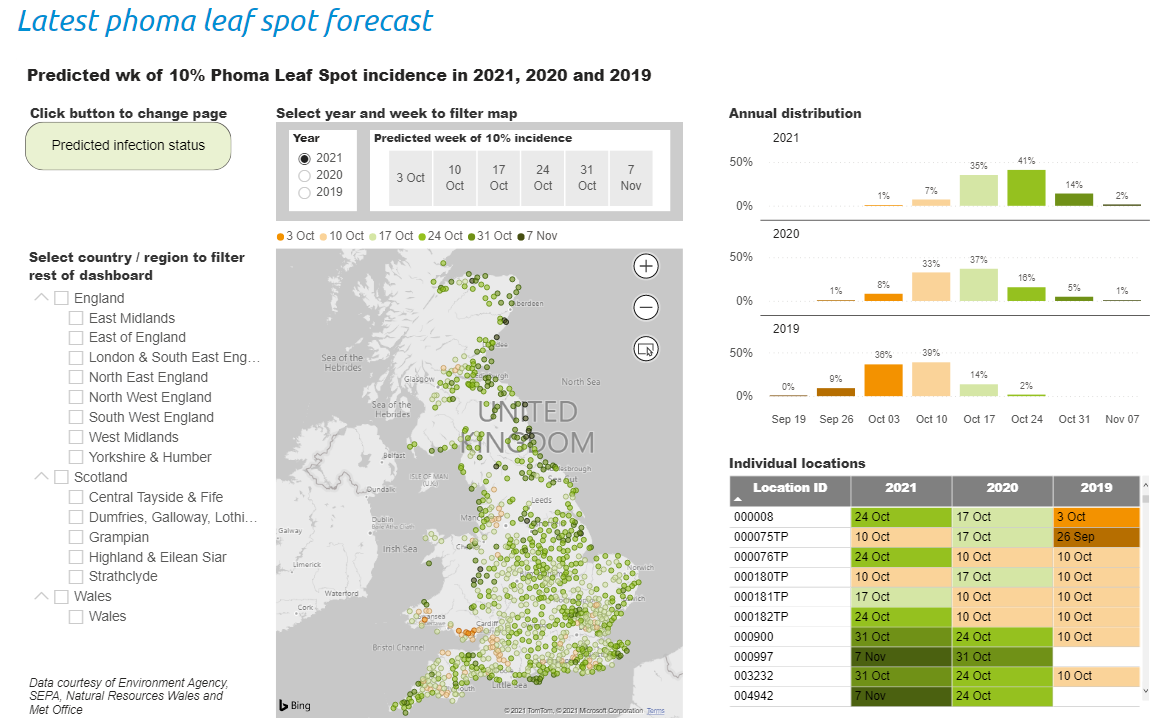 Forecasts for Light Leaf Spot are expected soon: https://ahdb.org.uk/light-leaf-spot-forecast
September / October 2021
Crops are generally looking well, some a little too well with PGRs being considered to stop canopies getting too 'winter proud'. Thoughts are now turning to post-emergence applications as the rain dries up to allow travelling on fields. Most have already applied a graminicide for volunteer cereals, but thoughts are now turning to well emerged blackgrass and broad-leaved weeds. With larger canopies growers should check the crop size before applying herbicide, such as Belkar to ensure good herbicide contact for weed control.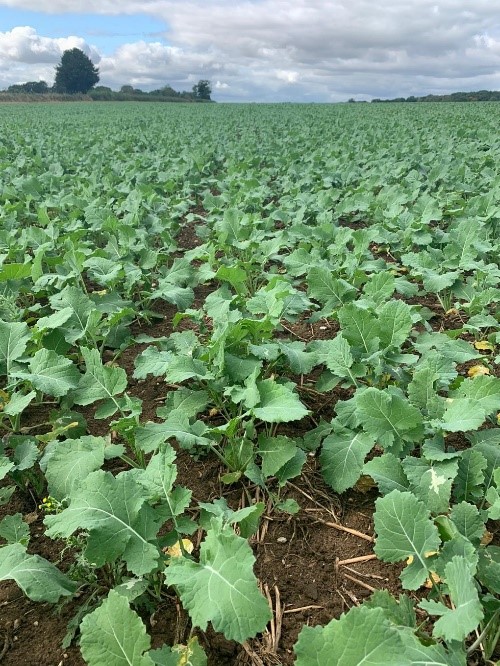 Phoma Risk Levels
With the rain the risk of Phoma increases, growers should keep an eye on the AHDB Phoma forecast for fungicide applications. According to the AHDB's Phoma Forecasting tool Phoma levels are at a lower incidence than the previous two seasons.