HEAR Monitor Farm 2022 - Averys (Radnage) Ltd
With the kind permission of Rod Avery
July
Combining is beginning and yields look good. Yields estimates range from one field at 3.5t/ha and others 4.1-4.5 t/ha which are very pleasing.
In July rain was recorded as 15.5mm with much of that falling in one day at the end of the month. According to the Sencrop data this crop received no rain from the 4th May to the 23rd July!
Temperatures in July averaged 14.8 °C with a maximum over 36°C on the 19th July (see Sencrop weather data below)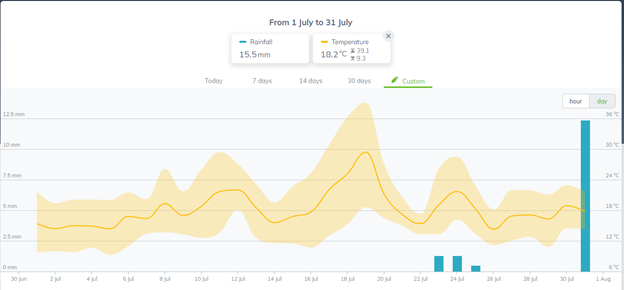 June
The crop is on the turn and continues to look well.
June was dry, no rain was recorded, and temperatures are currently averaging 15.3 °C (see Sencrop weather data below).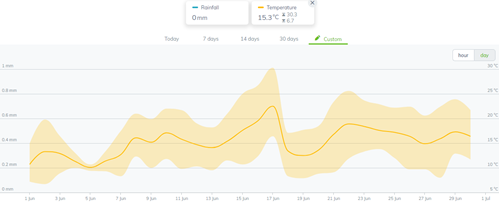 April / May
The crop is looking well and is now podding up nicely. The rain is welcomed to help seed set.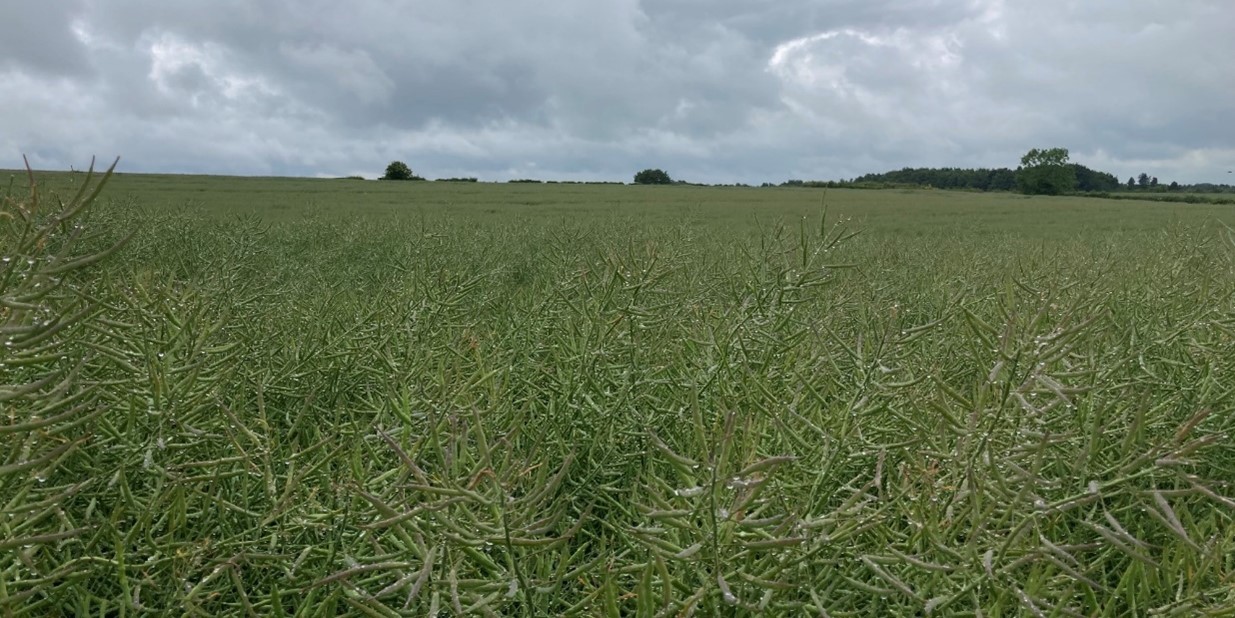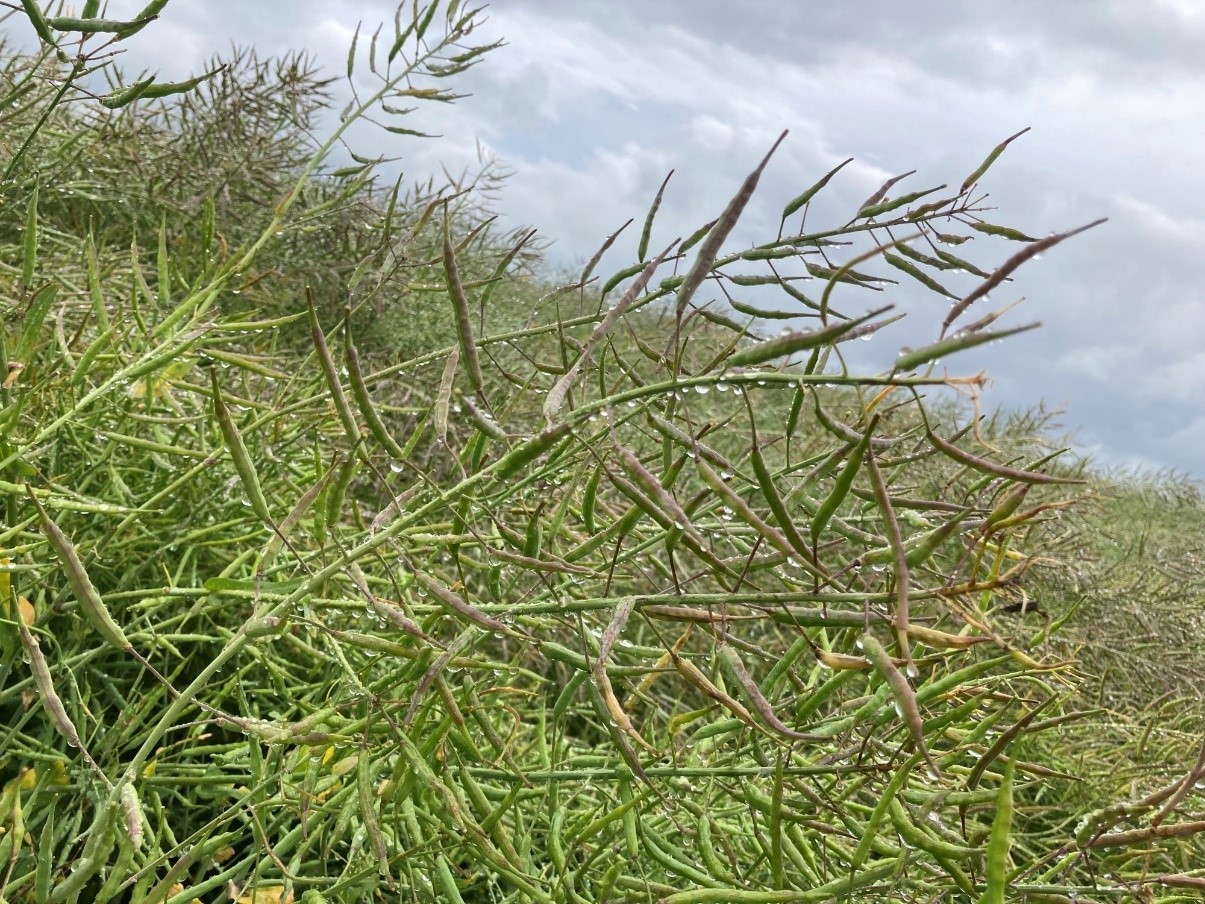 In April and May conditions were very dry, rain was recorded as 0.5 mm and temperatures are currently averaging 12.6 °C (see Sencrop weather data below).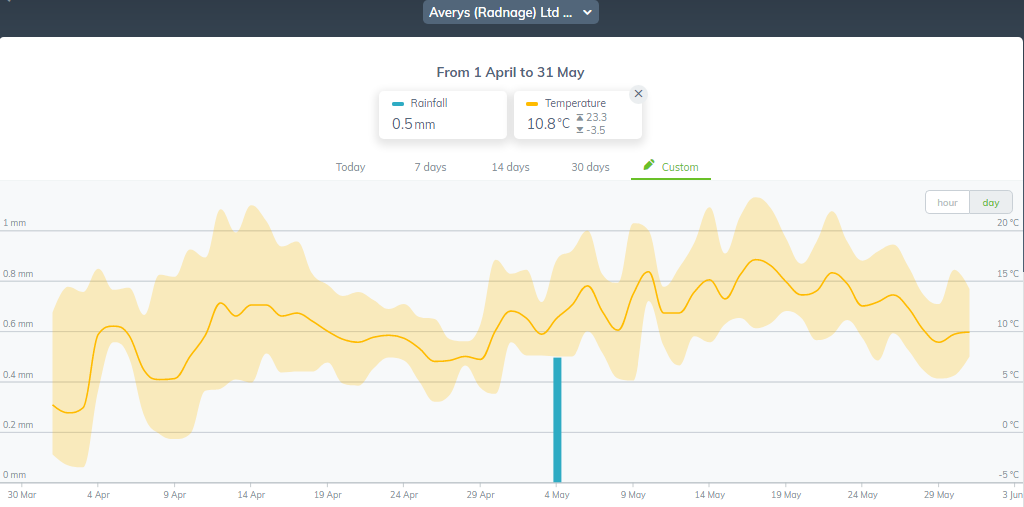 February - March
The crop is growing well and is now in flower. There was some pigeon grazing but the crop has grown back from this and is not behind the other fields.
In March the crop has received a split dose of; 10th March of 110kg/ha of Double-Top and MOP 50kg/ha and 20th March a fungicide was applied to keep the crop clean of Sunorg-pro 0.4l/ha, as well as some supplements of nutrition of Nutrition mix 1l/ha and Molassess blend 2l/ha. The end of stem extension the final split of fertiliser was applied as 22nd March Nitram 300kg/ha N and Double-top 100kg/ha.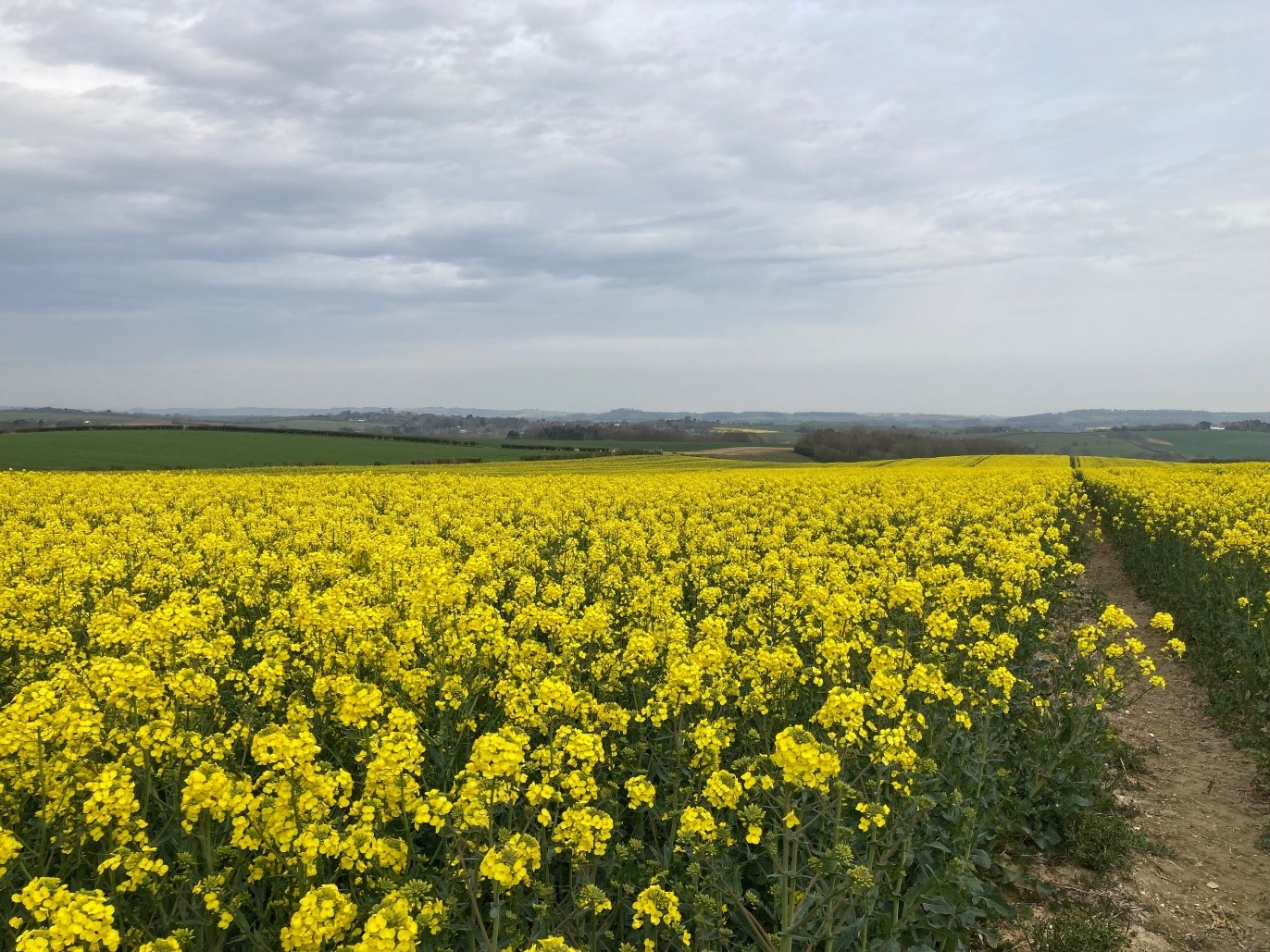 September-October
The crop of HEAR, variety Rocca, is up and looking well. Crop was drilled 15th August with a pre-emergence herbicide Kataraman Turno. The soil is sandy silt loam and cultivated using a subsoiler followed by Suffolk coultered combination drill with seed passing down every third coulter. DAP has been applied to all fields of the crop to aid establishment. Rocca has high autumn vigour which helps the crop get up and away from cabbage stem flea beetle (CSFB) damage and aids establishment in dry conditions.
In early September volunteer cereals were sprayed off with Fusilade Max and to help growth a molassess bio blend applied. The volunteer cereals will be sprayed off, which will reduce further water loss to the crop from the volunteer cereals. The crop is looking well and establishing nicely in time for winter. In late September Belkar was applied for broad-leaved weed and Crawler for blackgrass.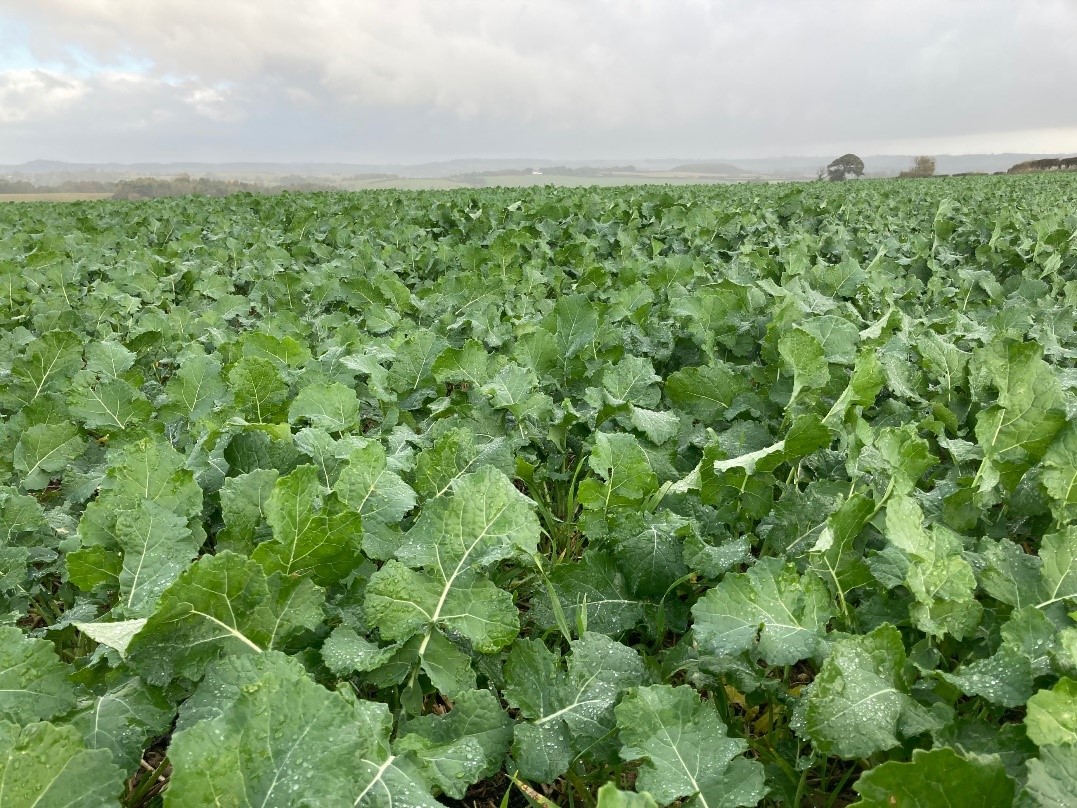 In October the needed rain arrived with 42.8mm of rain recorded and average temperatures have kept soils warm are currently averaging 11.3 °C (see Sencrop weather data below).