Cereals Event 2019

Premium Crops is proud to support the Cereals event and we shall be there again this year on stand 533
For full details of the show and how to get tickets please click here
Our Cereals story started at Handover day on the 15th August 2018 when our stand space was allocated in the field at Boothby Graffoe...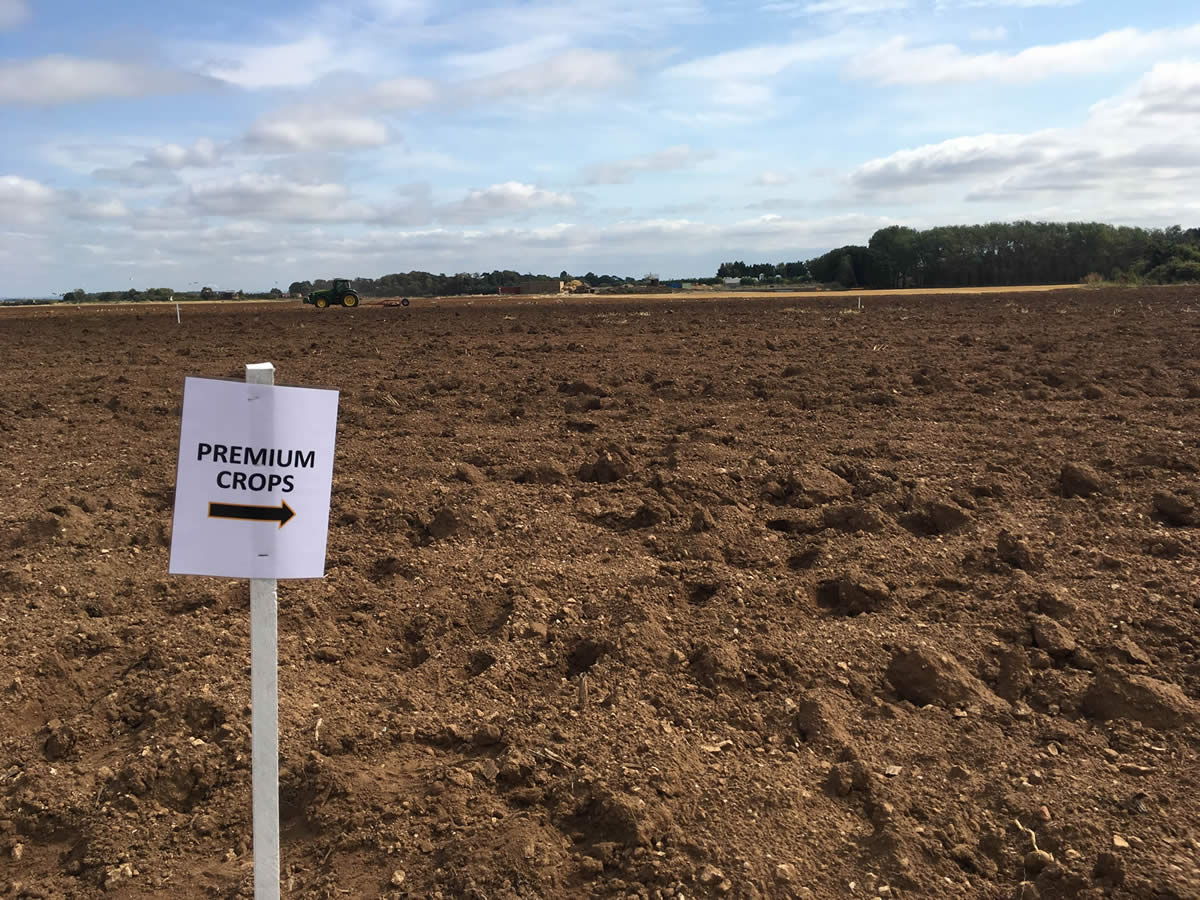 Since then, our plots have been managed by the team from NIAB led by Shaun Coleman. The first stage was to plan the 40 x 30 metre site to include demonstrations of all of our key crops and varieties.
Click on the images below to see the story for each of the main crop groups:
HEAR; Winter Linseed; Spring Linseed; Canary Seed; Red Wheat; Naked Oats; Borage
In addition to the crop plots the Premium Crops stand will also include;
a full complement of Premium Crops staff, from; the Sales Team, who can discuss all aspects of marketing youir Specialist crop; to the Agronomy team; for up to date information about how to get the best from your crops; and our Logistics team, who look after your crop storage and movement.
a display from Cefetra Ltd with staff on hand to discuss all your crop marketing and storage needs.
look out for "The Linseed Story", taking you from seed and variety choice through agronomy to crop marketing and end uses, including our latest venture "LoveLinseed.co.uk" a unique linseed product to use in all your home cooking.
AND
a competition to win a Sencrop weather station !!!

For 2019 Premium Crops have set up Sencrop weather stations at a number of trials sites to see exactly what weather our trials experience during the growing season.
We have one such weather station at the Cereals site, which started sending us weather data on the 17th May. The results so far are detailed below and we'll update this page on a weekly basis right up until the show starts...