Groundswell 2020 - Postponed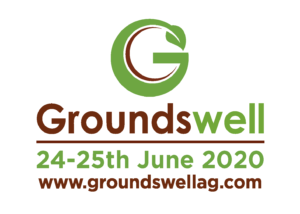 Date
Thursday, 25th June 2020
12:00 AM
-
05:00 PM
Venue
Lannock Manor Farm, Weston, Hertfordshire. SG4 7EE - Lannock Hill, Weston, Hitchin SG4 7EE
United Kingdom

Following appropriate government advice we have decided to postpone Groundswell 2020 until the 23rd and 24th June 2021. We waited until the last possible moment in the hope that we could at least have made a scaled down event happen this year, but this is now sadly impossible.
We had hoped that our fifth show would be a year to remember, especially as we have put a lot of thought and effort into the new site. Wherever possible we will transfer our existing plans to the 2021 show and make use of the break this year to ensure that the new site layout is perfected for future Groundswell Shows.
All existing ticket holders will automatically be refunded in full.
All Dates
From

Wednesday, 24th June 2020

12:00 AM

to

Thursday, 25th June 2020

05:00 PM


↳

Wednesday & Thursday